実はあの名店でも使われている
Regular price
Sale price
$28.00 USD
Unit price
per
Sale
Sold out
納期:月〜土(日・祝祭日を除く)の正午までのご注文は当日発送。お届け希望日時の指定がある場合は、それに合わせた発送となります。
サイズ

●W42 (for men)
Width 42cm Thickness 3cm Weight about 95g

●W38 (for ladies)
Width 38cm Thickness 3cm Weight about 90g

There may be some errors in size and weight.
ギフトにも

ohのプロダクトは過剰な包装をせず、質素すぎず、自分へのご褒美にもなるようなパッケージングを心がけています。

できる限り再使用可能な資材で、オークションの梱包にも使えるようなデザイン。
自分用に購入した方にも、ギフトとして受け取った方も、等しく喜んで頂けるアースフレンドリーなパッケージをご用意しました。 
※セレクト商品については元のパッケージを優先します。

納品書について

納品書は同梱せず、ご注文者様へのメールからダウンロードする形式ですので、商品は送り先様に直接お送りしても金額等は伝わりません。

●amazon payを利用して、amazonに登録済みの情報と異なる住所にお送りする場合、ご請求先がお送り先の情報で上書きされることがございます。
これはamazonの仕様によるもので、実際にはお送り先様へ請求となることはございません。ご注文者様へのメールと、ご注文履歴のみでの表記となります。

●送り状の送り主は当店名となります。身に覚えがなく受取り拒否される場合もございますので、事前に送り先様へもお知らせください。
お支払い方法について

下記のお支払い方法がご利用いただきます

◯クレジットカード

(VISA / JCB / AMEX / MasterCard)

◯Amazon Pay  /  Pay Pal  /  Apple Pay  /  Google PAY  /  PayPay

◯キャリア決済(ソフトバンクまとめて支払い  /  auかんたん決済  /  d払い)
wooden
Not even steel
stainless
Aiming to be a minimalist hanger that makes your precious clothes look even better

I've always loved clothes, so my closet is always full.
But if you look closely, you'll see that clothes you no longer wear are still hanging up. I wanted to display it in a cool and stylish way, just like the display at the fashionable shops that I admired when I was young.

First of all, I wanted to keep only the starting lineup clothes, so I said thank you and goodbye to the clothes that I don't see much use in. When I took them out of my closet, I found that they were all fast fashion items that I had bought just in time. I wondered if this was really the right thing to do...and parted ways in my mid-30s.
As a result, I decided to collect my own staple items that I can cherish and wear for a long time, and I still do.

A few years later, my closet is finally filled with my favorite items, albeit with fewer items. I am now a minimalist as well. However, there is something different from the fashionable scene I saw at that shop... Even though I've gathered quite a few good items, I wonder why they don't look stylish.
While thinking about this, I was wandering around the shop again and noticed that they had all the hangers .
A mishmash of colorful wire hangers and plastic hangers makes the clothes look cheap. no doubt.
Recommended for those with stainless steel salons instead of wooden or steel

The first thing I bought was a long-awaited wooden hanger. It was thick and made my clothes look great, but it was quite heavy. If the weight of the clothes is added to that, I'm a little worried about whether the rack will be okay. I had no choice but to let it go.

If you're looking for a lightweight one, it's an affordable plastic one, but it feels like it's disposable and I don't feel comfortable with it.

Then, I discovered a thin, light, and durable steel hanger.
However, there is a lot of glittering plated paint, and the fact that there are so many of them lined up gives the impression of being cheap. I've had rust come out from cracks in the paint, and I don't want to have to replace it because of that.

I spent a considerable amount of time doing this.
I happened to come across a stainless steel hanger at a secondhand clothing store.
In fact, it turns out that the famous restaurant that everyone knows is also using it. The slightly dull silver color of the material itself, not the paint, is cool. This is it!

I can finally get closer to the atmosphere of that shop I've always dreamed of. So, I named it that stainless steel hanger .
It's light, simple, and durable, so you can hang it even with heavy outerwear. If you use it for guests, you can also use it for a little hospitality. It's a small thing, but it leaves a surprising impression, so it's recommended for salons.
By the way, if you dry your laundry on stainless steel hangers, you can go straight to the closet once it's dry. Stainless steel is rust-resistant and seems to reduce one troublesome housework.

Also, be sure to listen for the ``clacking'' sound of hangers with no clothes on them hitting each other. It kind of feels like a shop, which makes me feel a little better.
View full details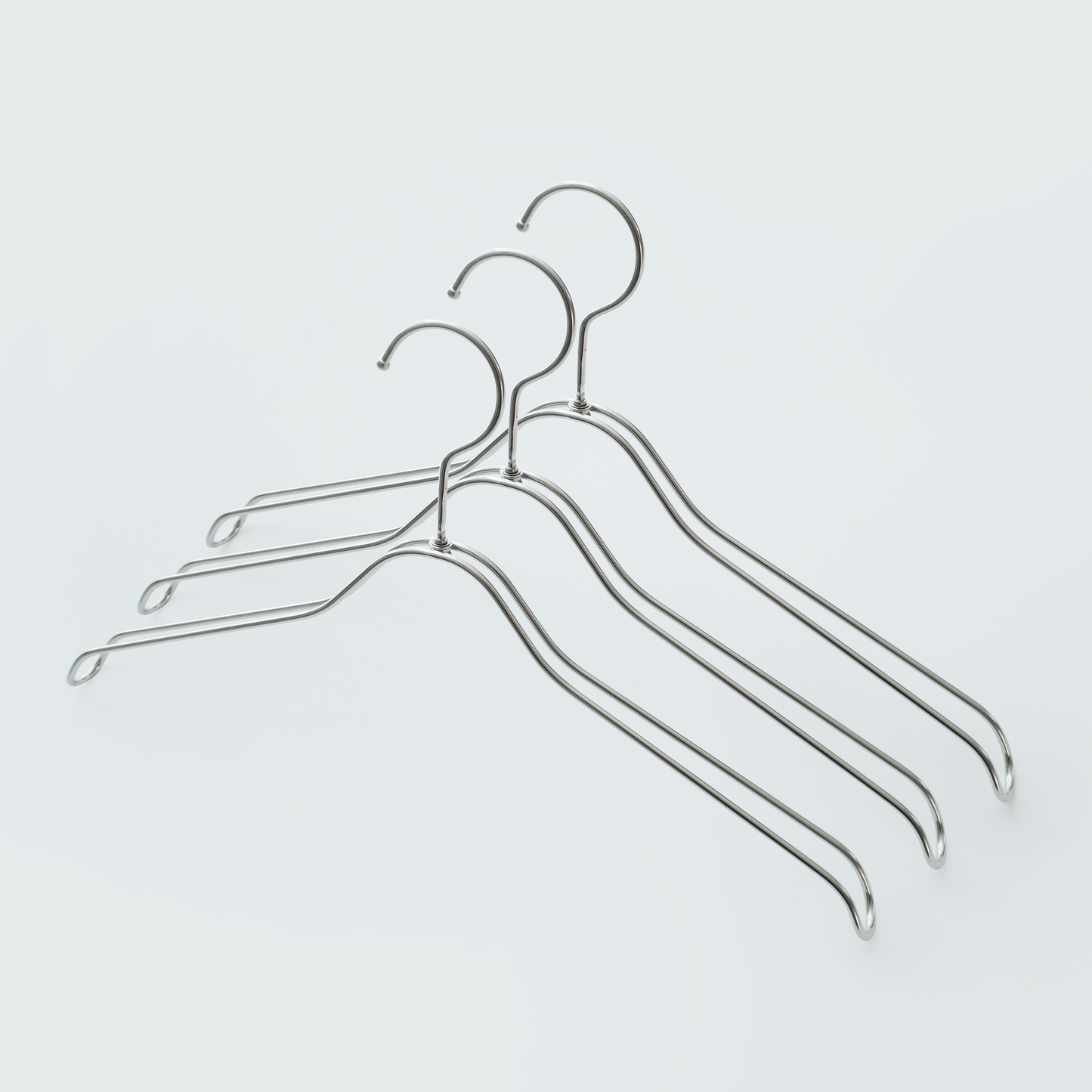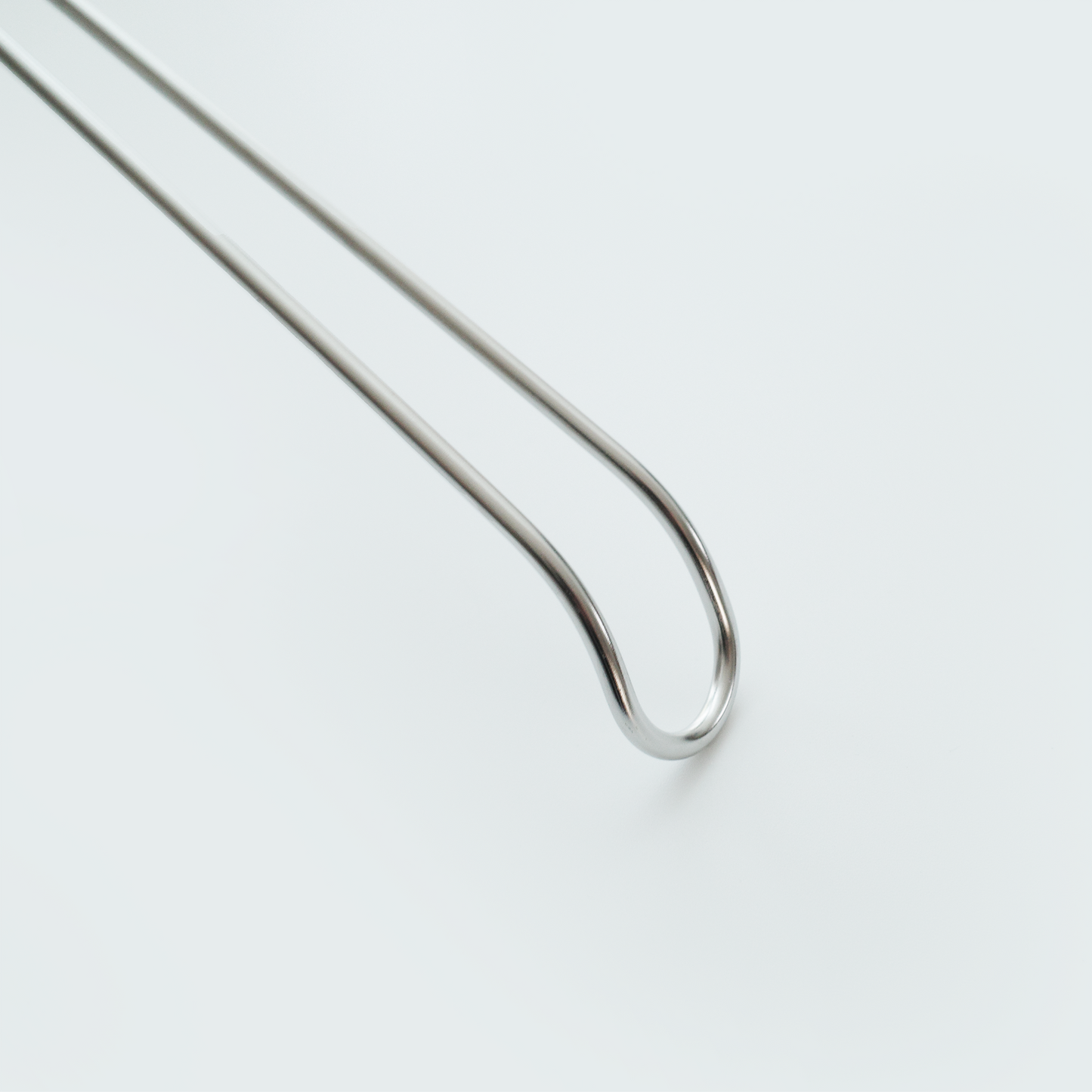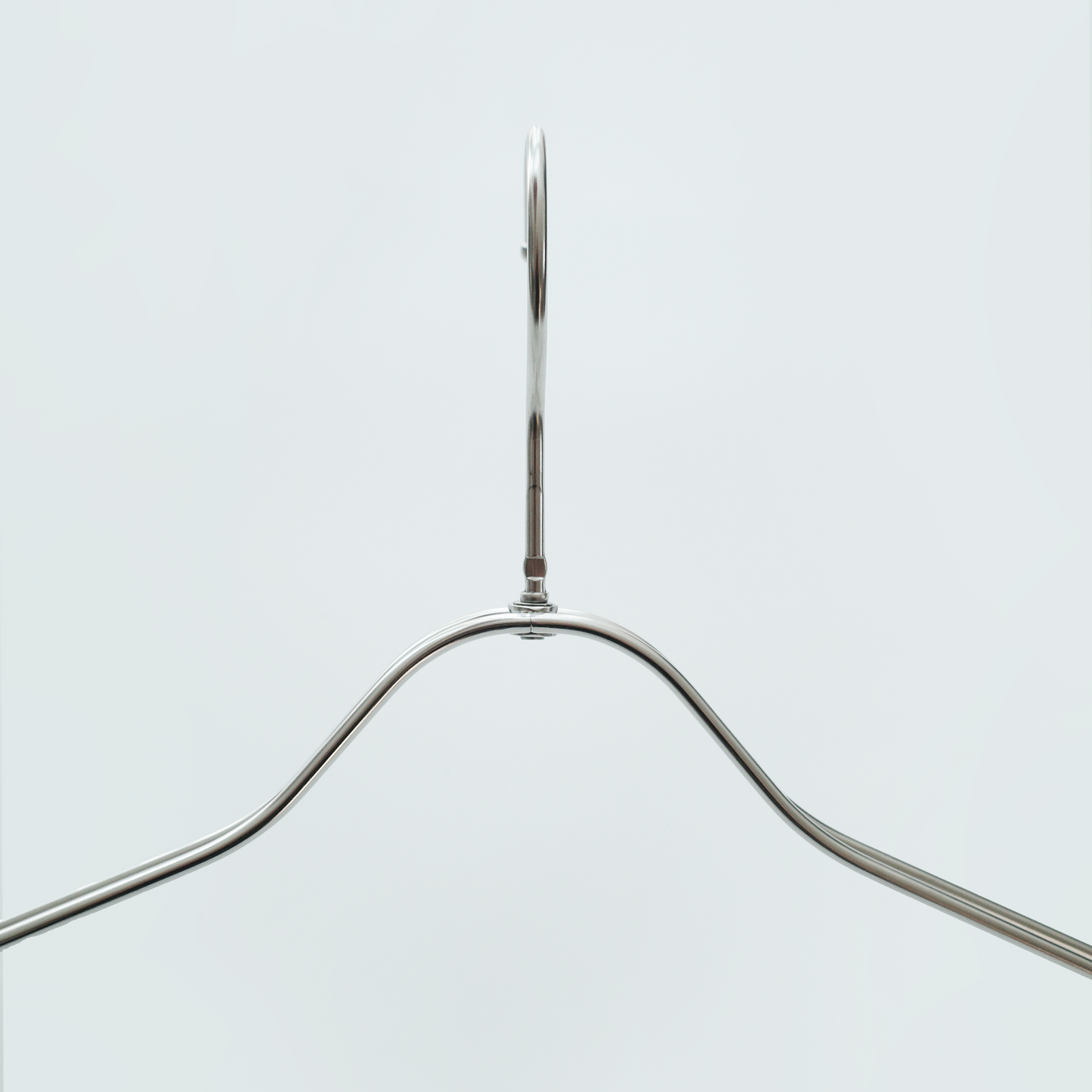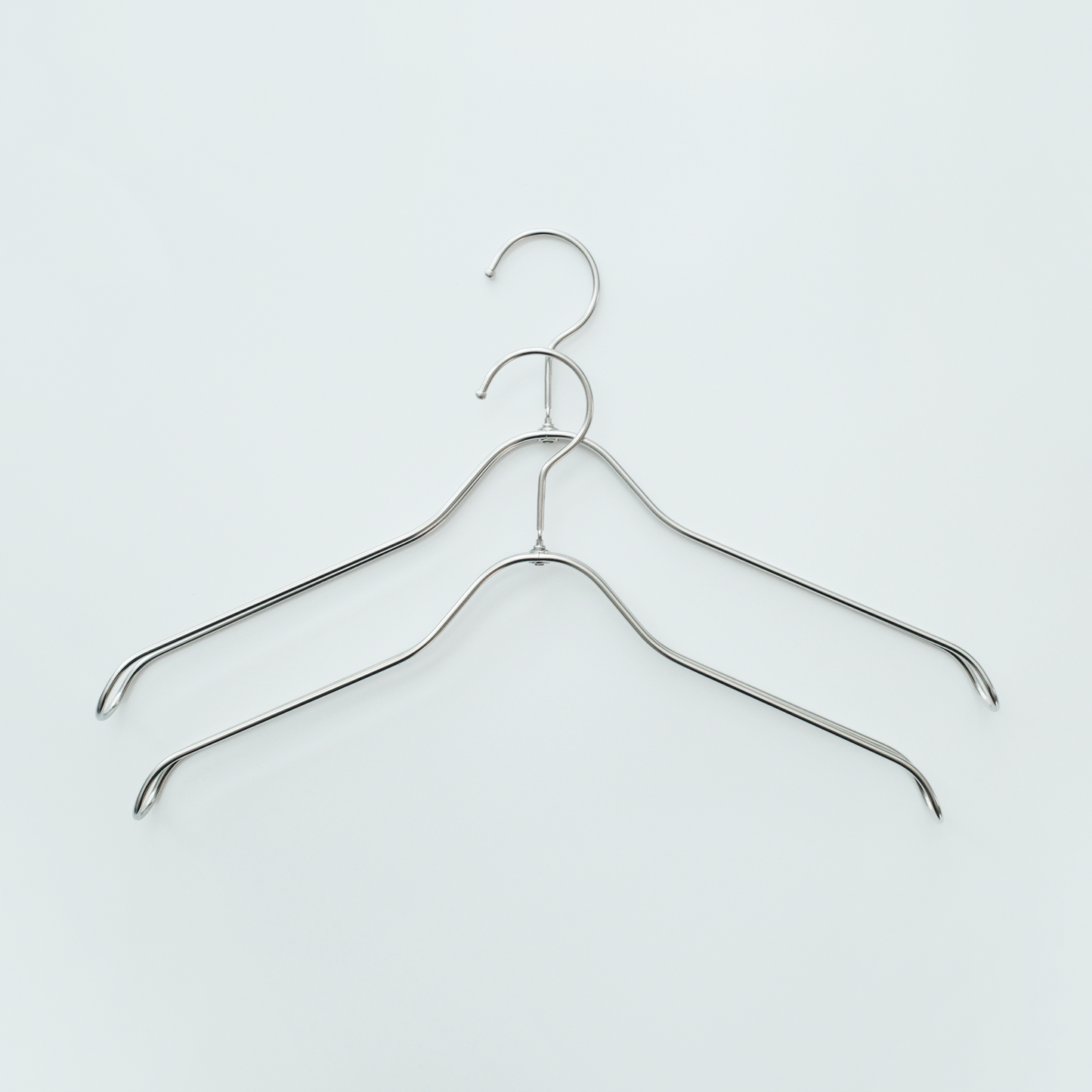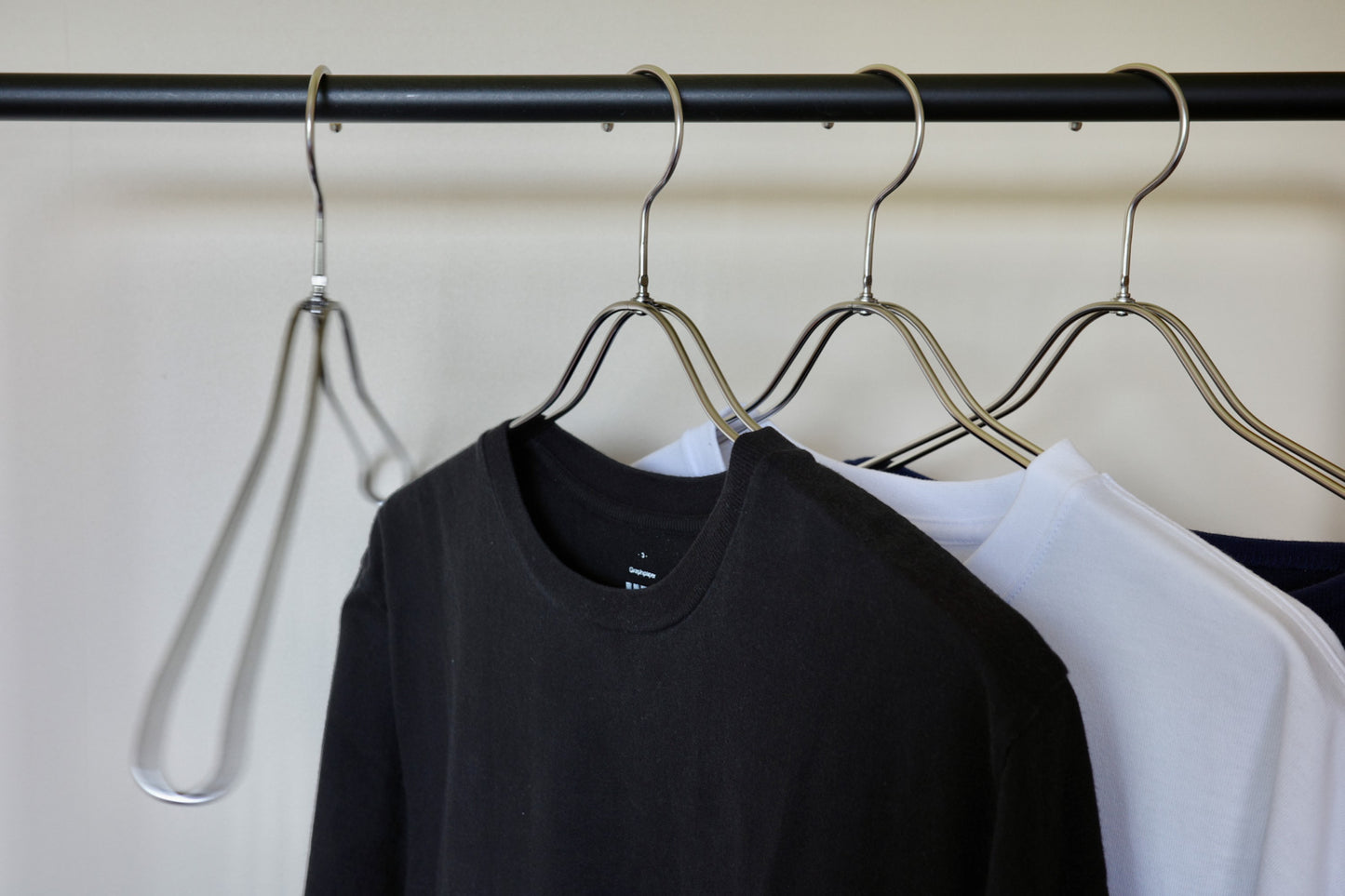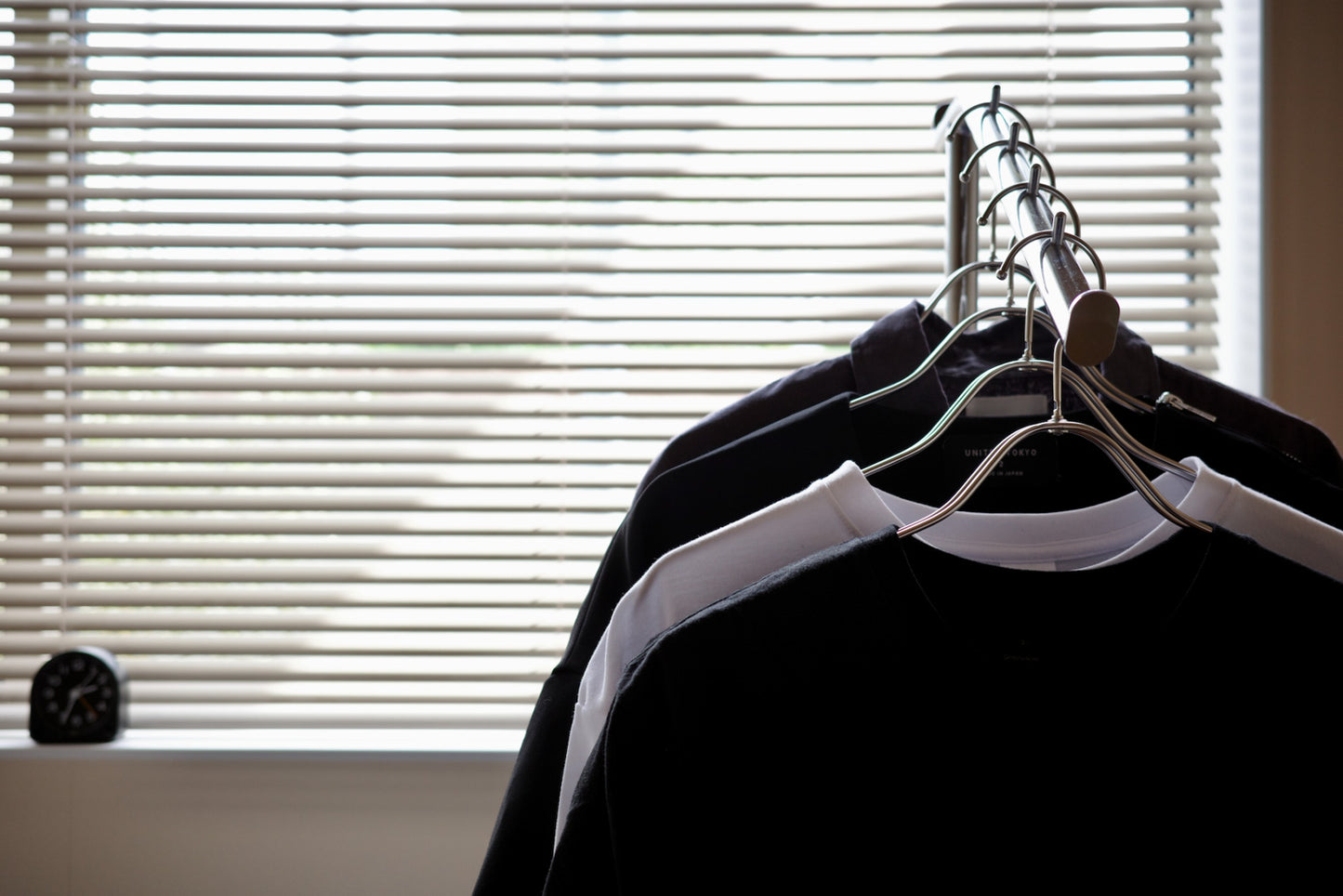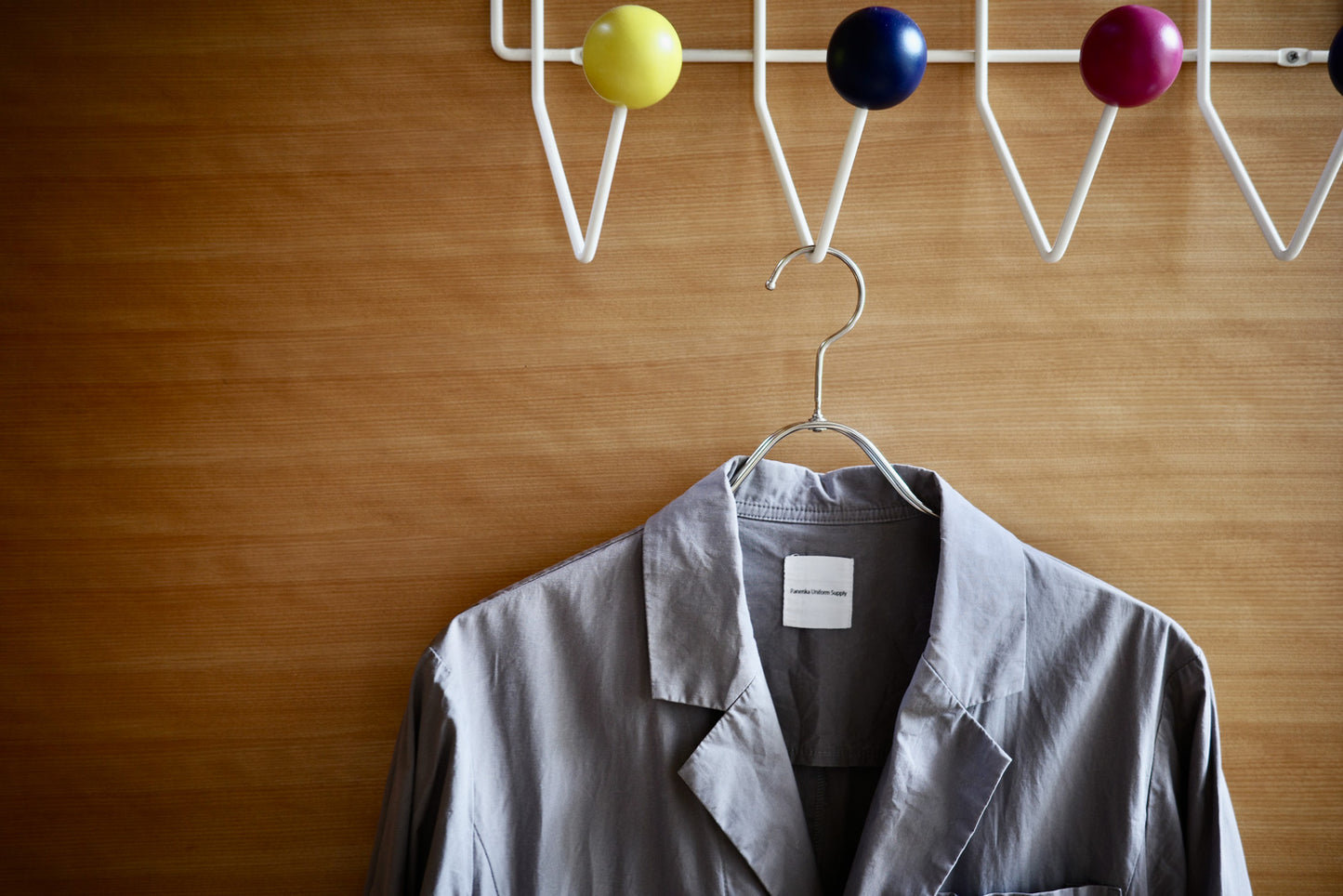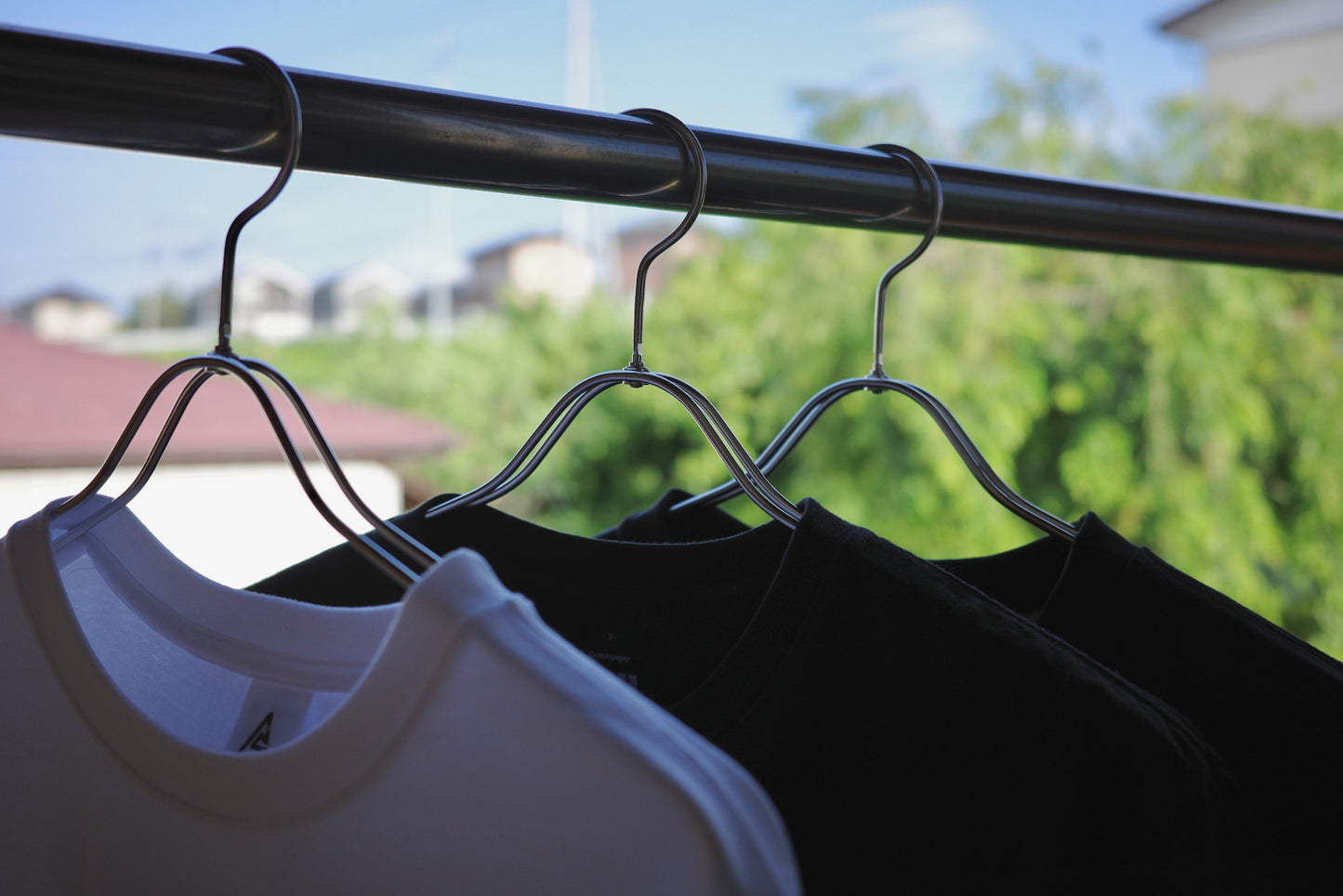 今日は前回のブログの後編。ohのオリジナル新商品「あのボウル」が順調にいけば、月末から12月初旬位に登場です。シリアルボウル、スープボウル、サラダボウル、フルーツボウル、おかずの鉢、ラーメン小分け用の鉢、鍋用のすいとんにと、マルチに使えるボウル。前編を読んでない方はぜひそこからスタートしてみてくださいね。

今日は前回のブログの後編。ohのオリジナル新商品「あのボウル」が順調にいけば、月末から12月初旬位に登場です。シリアルボウル、スープボウル、サラダボウル、フルーツボウル、おかずの鉢、ラーメン小分け用の鉢、鍋用のすいとんにと、マルチに使えるボウル。前編を読んでない方はぜひそこからスタートしてみてくださいね。

ohの「あのオーバルプレート」はサイズが5種類。同じ食べ物を使ってサイズ比較をしてみました。今回は使ったのは、ミスドのフレンチクルーラー。オーバルプレートの各サイズを、数値ではなく写真を使って直感的にお伝えできればと。過去にインスタグラムにアップした写真もご紹介します。

ohの「あのオーバルプレート」はサイズが5種類。同じ食べ物を使ってサイズ比較をしてみました。今回は使ったのは、ミスドのフレンチクルーラー。オーバルプレートの各サイズを、数値ではなく写真を使って直感的にお伝えできればと。過去にインスタグラムにアップした写真もご紹介します。

もうすぐohのオリジナル新商品「あのボウル」がやってきます。ご飯から一品料理、スープにまで、マルチに使えるボウル。実はプロダクトの元となる原型を発見してから、5年が経とうとしています。今回は「あのボウル」の開発秘話を、前編・後編の2回に渡り、お届けします。

もうすぐohのオリジナル新商品「あのボウル」がやってきます。ご飯から一品料理、スープにまで、マルチに使えるボウル。実はプロダクトの元となる原型を発見してから、5年が経とうとしています。今回は「あのボウル」の開発秘話を、前編・後編の2回に渡り、お届けします。