Make any dish stylish in an instant
Regular price
Sale price
$12.00 USD
Unit price
per
Sale
Sold out
納期:月〜土(日・祝祭日を除く)の正午までのご注文は当日発送。お届け希望日時の指定がある場合は、それに合わせた発送となります。
サイズ

Size/Width x Depth x Height [Inside of rim] Weight
W17/17.0cm x 11.0cm x 3.0cm [12cm x 7cm] 196g
W20/20.0cm x 13.5cm x 2.5cm [15cm x 8cm] 268g
W23/23.5cm x 17.0cm x 3.5cm [17cm x 11cm] 408g
W26/26.0cm × 19.0cm × 4.0cm [19cm × 13cm] 628g
W29/29.0cm x 20.5cm x 4.0cm [22cm x 14cm] 676g

*Some individual differences may occur
ギフトにも

ohのプロダクトは過剰な包装をせず、質素すぎず、自分へのご褒美にもなるようなパッケージングを心がけています。

できる限り再使用可能な資材で、オークションの梱包にも使えるようなデザイン。
自分用に購入した方にも、ギフトとして受け取った方も、等しく喜んで頂けるアースフレンドリーなパッケージをご用意しました。 
※セレクト商品については元のパッケージを優先します。

納品書について

納品書は同梱せず、ご注文者様へのメールからダウンロードする形式ですので、商品は送り先様に直接お送りしても金額等は伝わりません。

●amazon payを利用して、amazonに登録済みの情報と異なる住所にお送りする場合、ご請求先がお送り先の情報で上書きされることがございます。
これはamazonの仕様によるもので、実際にはお送り先様へ請求となることはございません。ご注文者様へのメールと、ご注文履歴のみでの表記となります。

●送り状の送り主は当店名となります。身に覚えがなく受取り拒否される場合もございますので、事前に送り先様へもお知らせください。
お支払い方法について

下記のお支払い方法がご利用いただきます

◯クレジットカード

(VISA / JCB / AMEX / MasterCard)

◯Amazon Pay  /  Pay Pal  /  Apple Pay  /  Google PAY  /  PayPay

◯キャリア決済(ソフトバンクまとめて支払い  /  auかんたん決済  /  d払い)
The oval plate I met at that store
Just like that stylish shop in an instant

Ebisu Tiodanjo (currently relocated to Chofu) is the spark that started the Spanish bar scene in Japan. The standing bar counter was smaller than I expected, and there were many dishes lined up in the space. This is a very stylish and delicious restaurant.
``It's marinated sardines.'' The pintxos are brought to us on a small oval plate. I thought oval plates were cute and I liked them for no apparent reason. I'm sure it wouldn't have been so noticeable on a round plate.
Even the dishes you usually make at home can look as stylish as at a restaurant just by changing the plates. The one that has such a mysterious power is the oval plate I met at that bar → that oval plate .
Comes in 5 sizes and has many uses, so if you want to change tableware, this is a great option.

The smallest 17cm can be used as a small plate for everything from snacks to sweets . Add some mixed nuts to the plate and have a highball to accompany your evening movie time. It's just the right amount without making me feel guilty, so I end up having more of it.
The size is convenient for soy sauce plates for gyoza and sashimi.
We recommend using the 20 and 23cm sizes as serving plates .
I used to think that round plates were the standard, but if you distribute the food on the left and right sides, they won't mix with each other, and you can arrange them even in a small space. Honestly, it's easier to use than a round plate. It has a plain white appearance, so if you pair it with a large pottery with an artist's design or pattern, it will really enhance the atmosphere.
If you like french fries, choose 26cm . At McDonald's, if you put a large size meal on your plate, you won't feel guilty and it will be zero calories. lol
The 29cm size is a large plate suitable for being the centerpiece of the dining table. If you pile up a bowl of pescatore with lots of toppings and share it with everyone, you'll be in Naples.
This is the perfect curry plate for the kids who are full of food.
Free space is created both on the dining table and in storage.

One of the charms of oval plates is that they have the space of one round plate, but can hold two oval plates. It's very space efficient. This creates a blank space on the dining table, creating a dining table that feels spacious. It also saves storage space compared to round plates. I think that the layered state looks beautiful and shop-like.
Even when you start living alone, oval plates in different sizes are enough. It will make you feel a little better without taking up much space.
Ideal shape to make your food stand out, also recommended for one plate

A plump form inherited from Europe. While maintaining the angle of the rim that makes cooking look great, we have made it just the right amount of lightness to make it easy to use on a daily basis.
Of course made in Japan with peace of mind . There are 5 size variations: the longer diameter is 17cm, 20cm, 23cm, 26cm, and 29cm.
Appropriate thickness, just the right angle of the rim, not pure white. We aimed for an oval plate that stands out without being too pretentious.
It is popular because it is a little thinner and lighter than the oval plate from Saturnia , a popular Italian brand.

In Shirakawa City, Fukushima Prefecture, with the cooperation of TAVATA , which makes one-plate lunches using local ingredients for local production and consumption, we made W29's one-plate oval plate lunch.

Using the angle and space of the rim, all 8 items are arranged in a well-balanced manner, with the hamburger steak topped with mushrooms as the main dish. The oval plate with pumpkin soup is W20. After taking the photo, I ate it all deliciously using STIIK and that spoon . One of the attractions of one plate is that there are fewer dishes to wash.
Things, photos, and daily life


The oval plate can be used for anything, and it looks great even if you just put grilled salmon on it. (Used size: 20cm)


Two canelés on an oval plate. Perfect to accompany slightly bitter coffee. (Used size: 20cm)


If you are unsure about which size to choose, we recommend starting with a smaller size that is easier on your feet. From sweets to snacks to serving plates, they are useful for small occasions 👀 (Used size: 17cm)



For gathering meals such as taco parties, multiple plates are used. Even if your table is small, if you use an oval table, you can line it up diagonally like this for space efficiency and look. Less is More! (Used size: 26cm)


You can chop up the paprika and perilla leaves you have in the fridge, add mustard and crushed almonds, and mix with olive oil. Pour it on top of tofu for a dish that goes well with white wine. Oval plates are perfect for drinking at home. (Used size: 20cm)


If you just put tomatoes on baby leaves, it will look fine on an oval plate. By purposely choosing a small size, we recommend using it to make it look fashionable without putting too much food on it. (Used size: 17cm)


The rise of the rim can also be quite important depending on the dish. Western plates are often flat, so they can be a little difficult to handle. That oval plate has just the right rim to scoop up pasta sauce easily (size used: 29cm)
About the quality of oval plates

That oval plate has the same specifications as commercial tableware.
Therefore, even if the following conditions are observed, the product is considered to be in good condition. Please check in advance before considering. (Photographed in the most conspicuous condition so that it can be seen in the photo)


Pinhole (a small dent that looks like a needle prick). Traces of air inside the dough bursting during baking


Small protrusions caused by larger particles in the fabric


small sunspot. A state in which iron powder from the dough appears on the surface


Uneven glaze
"I searched and found what I found at the end of my search."

I can't say it out loud, but I actually only started using "that oval plate" properly recently. The plate I originally had was a 25cm oval plate from the Italian brand Tognana.
I always love fries served on a plate at a friend's cafe. I was asked to do so when the store was closing.
Then, I liked it and used it, but it was heavy and heavy.
On the other hand, no matter where I looked, I couldn't find the oval plates for small pintxos that I always thought were great at bars. What I ended up with was an Italian brand called Saturnia. When I looked into it carefully, I found out that they don't make plates smaller than 23cm! Is small plate culture exclusive to Spaniards and Japanese? What's up with the Italians? He finished with a tut. Sometimes I see something like that, but it's thin, luxurious, and somehow different. This is not suitable for everyday use...Time has passed and now it's the coronavirus. It is not clear whether they are not exported or even produced in the first place, but it seems that European oval plates have almost disappeared from Japan.
Many of these stories overlapped, and I finally found "that". Between ourselves.
View full details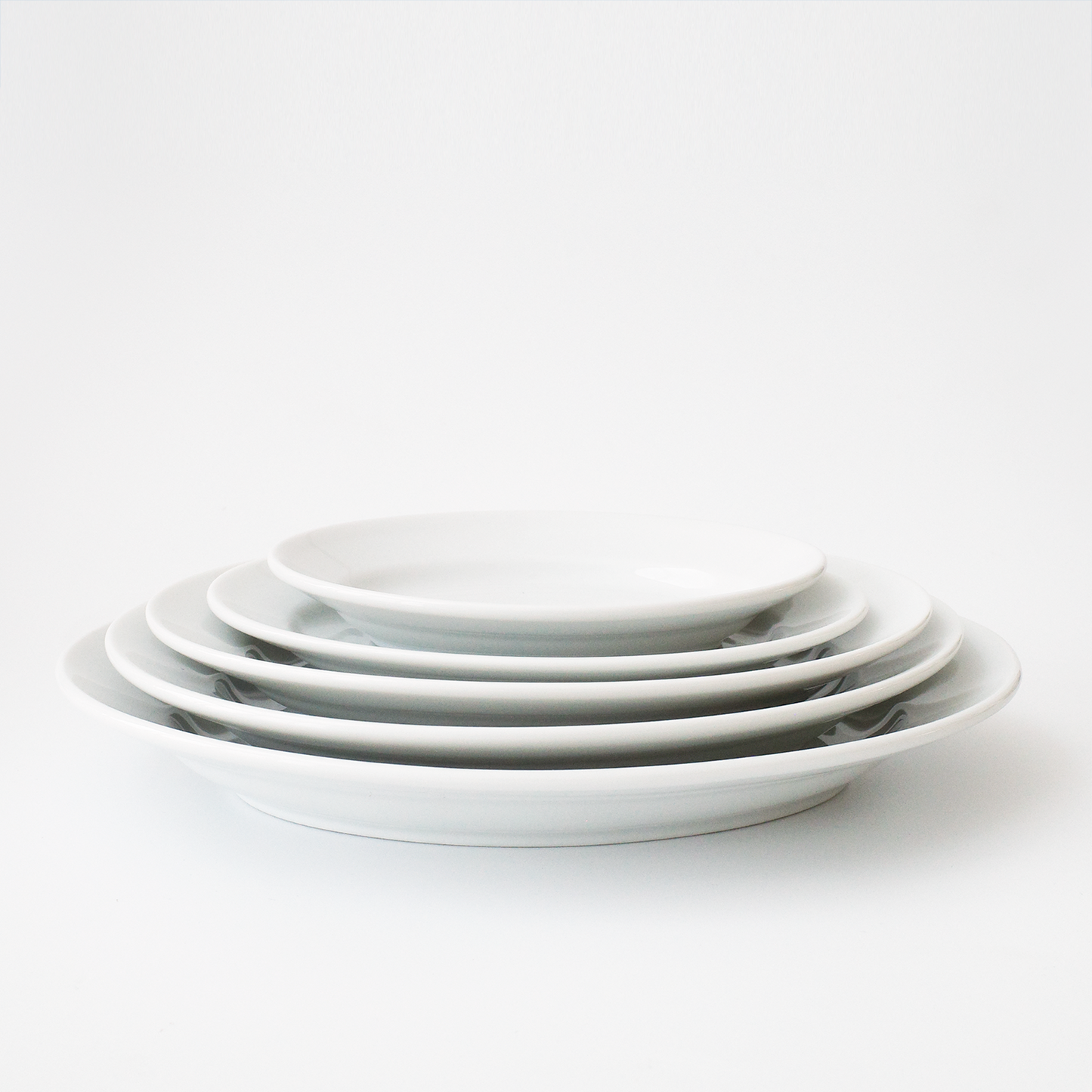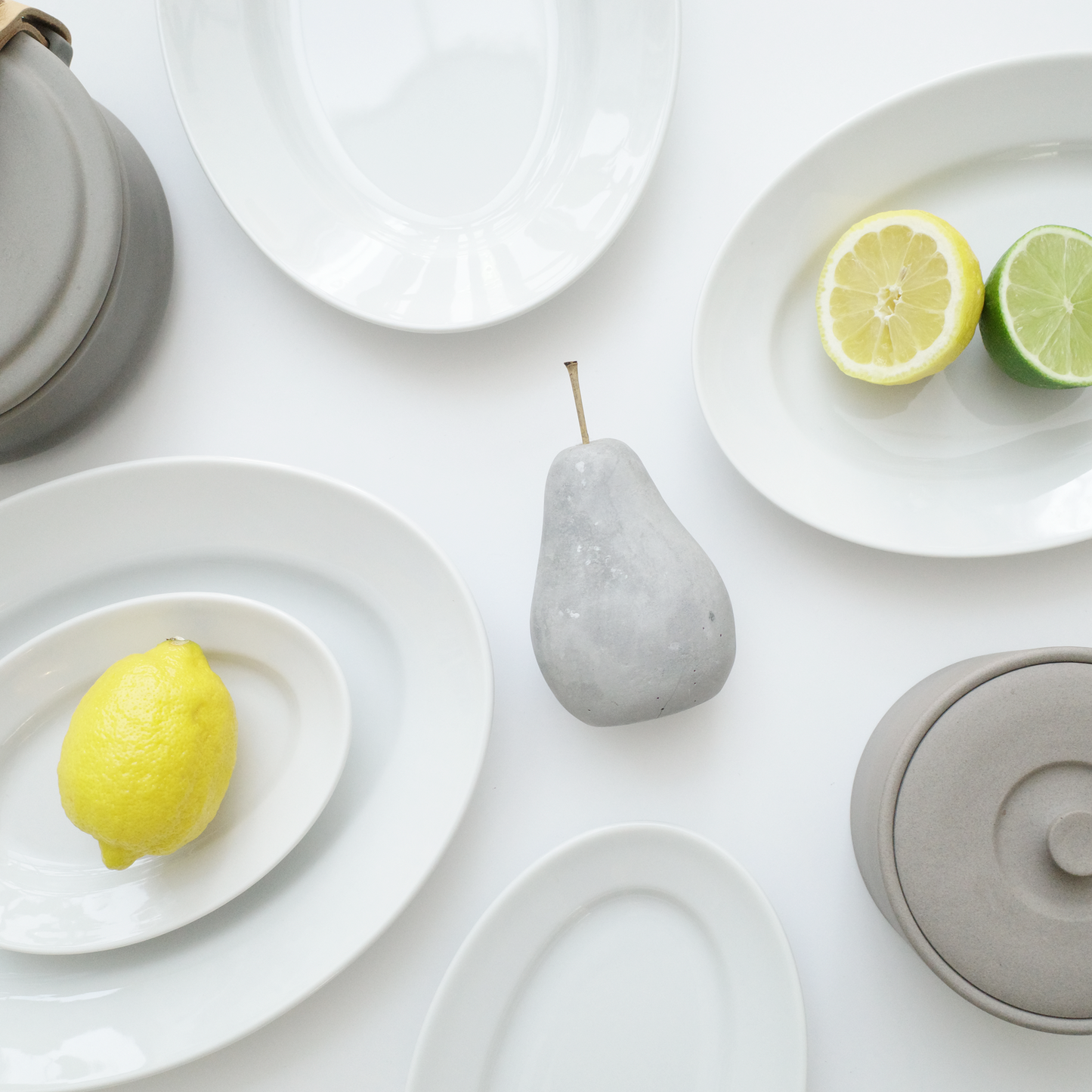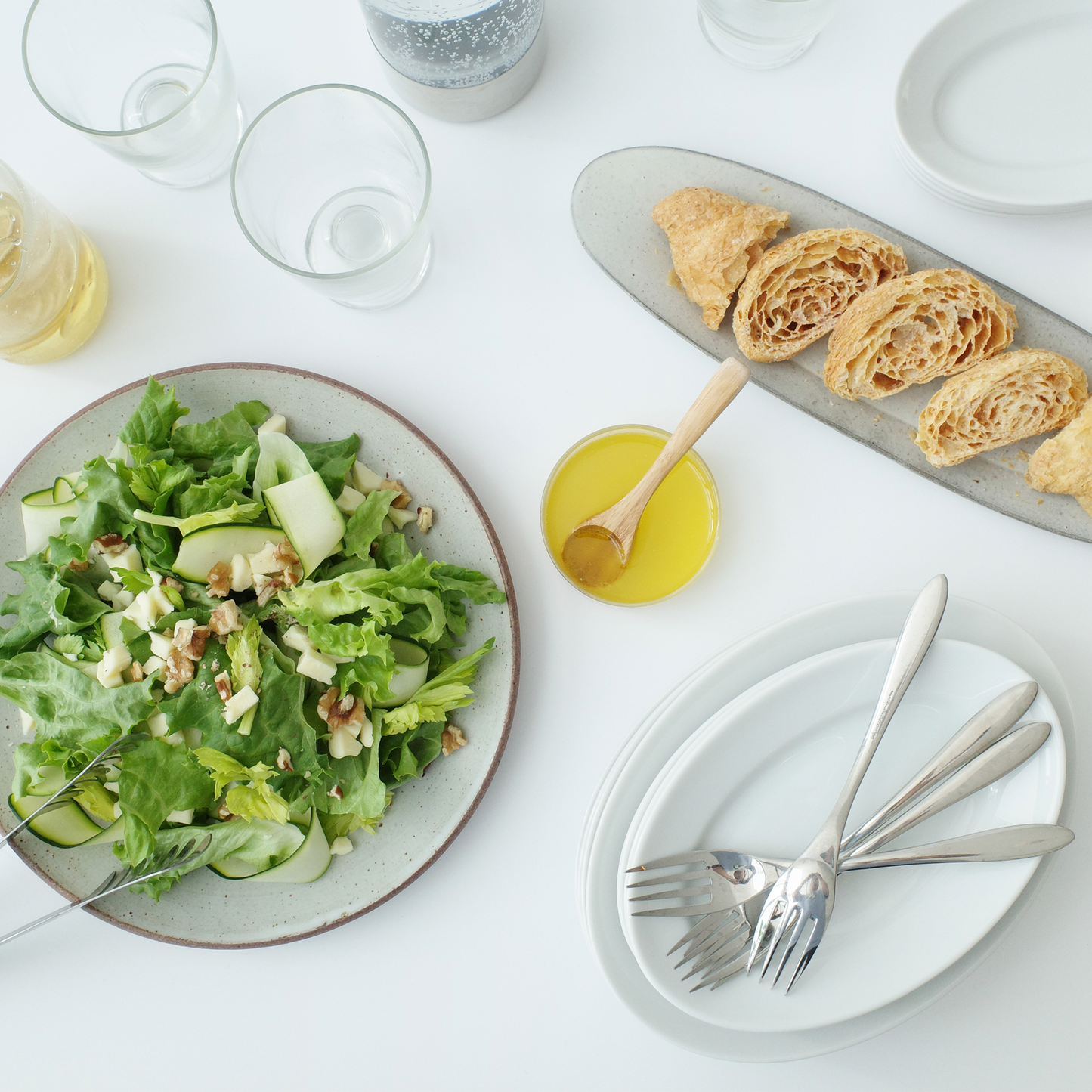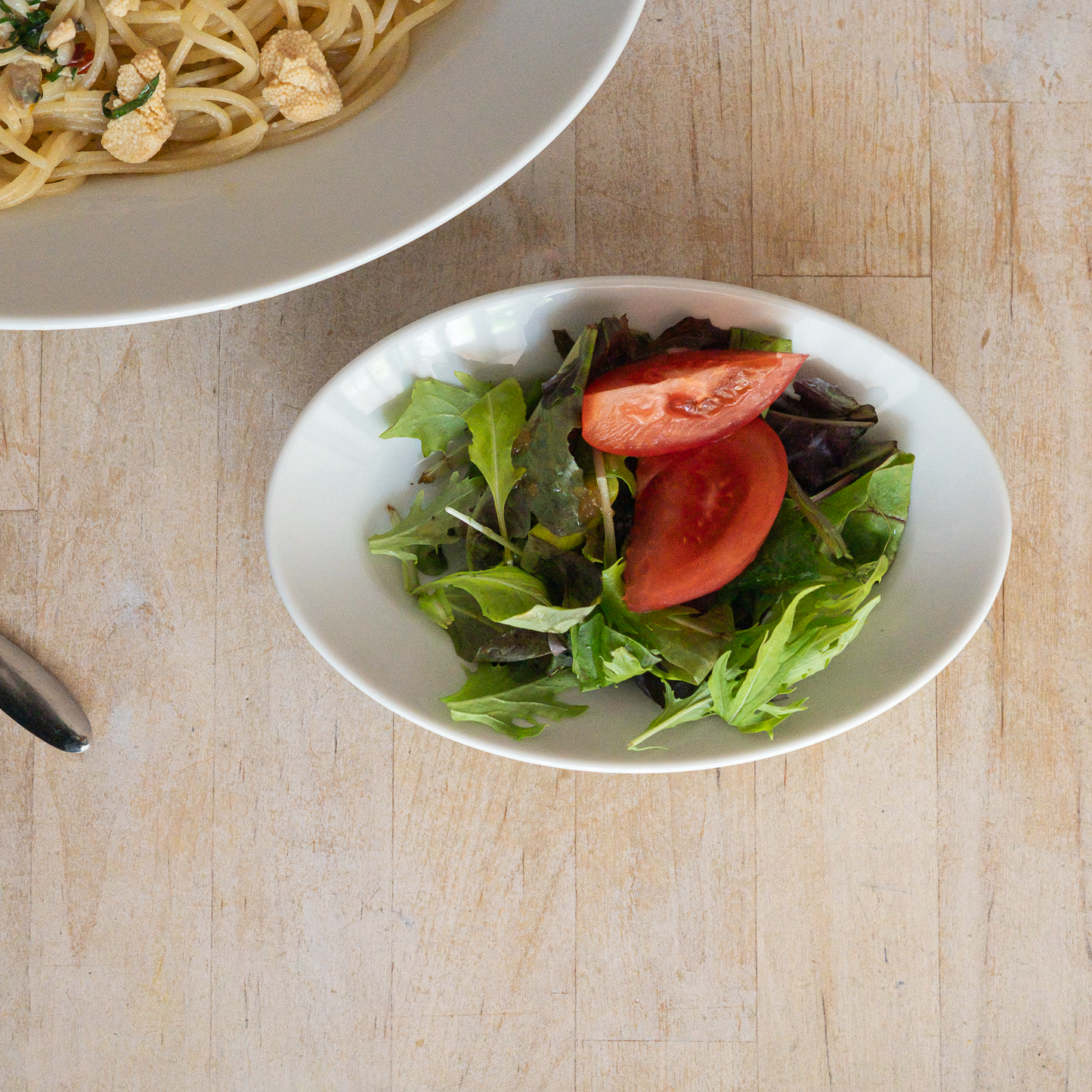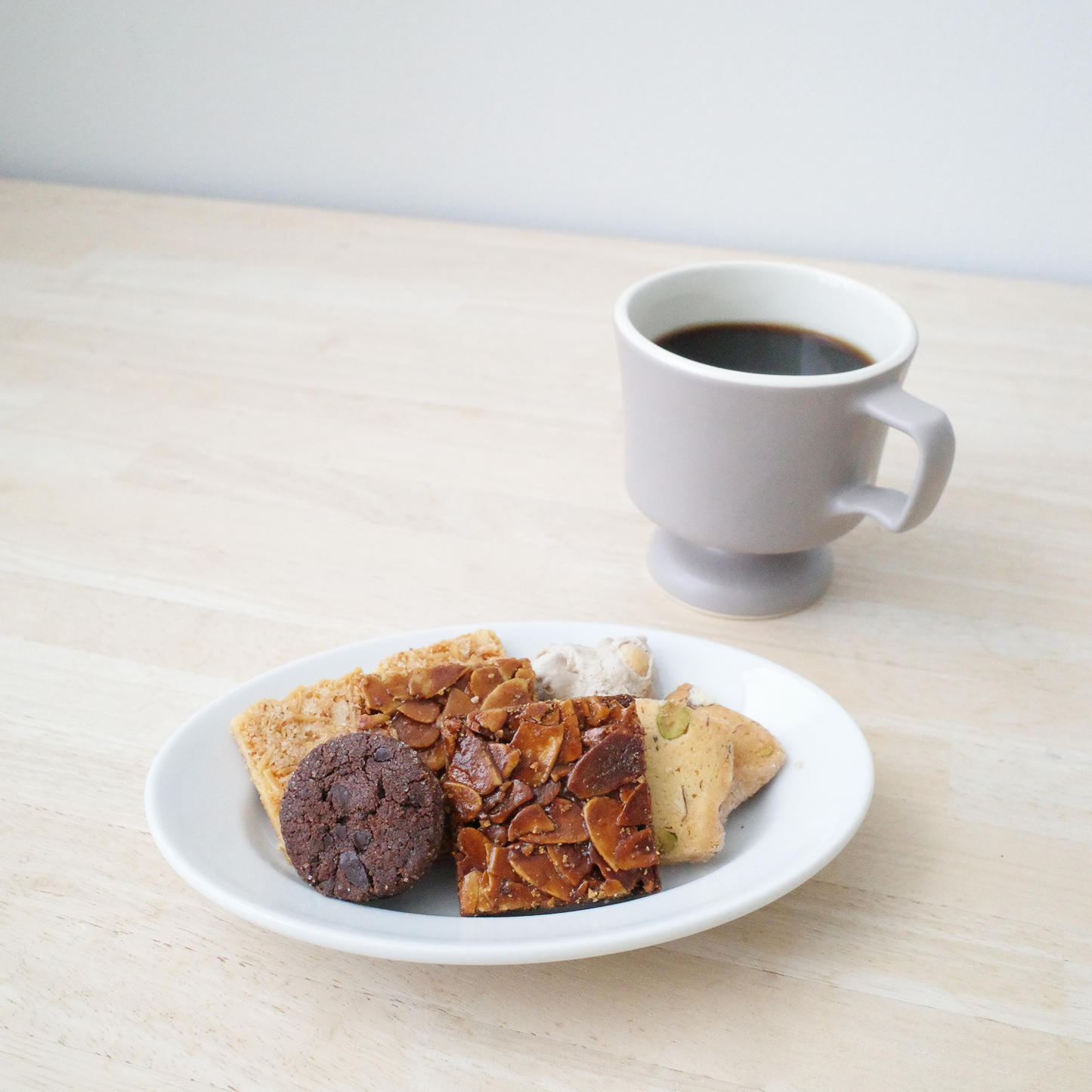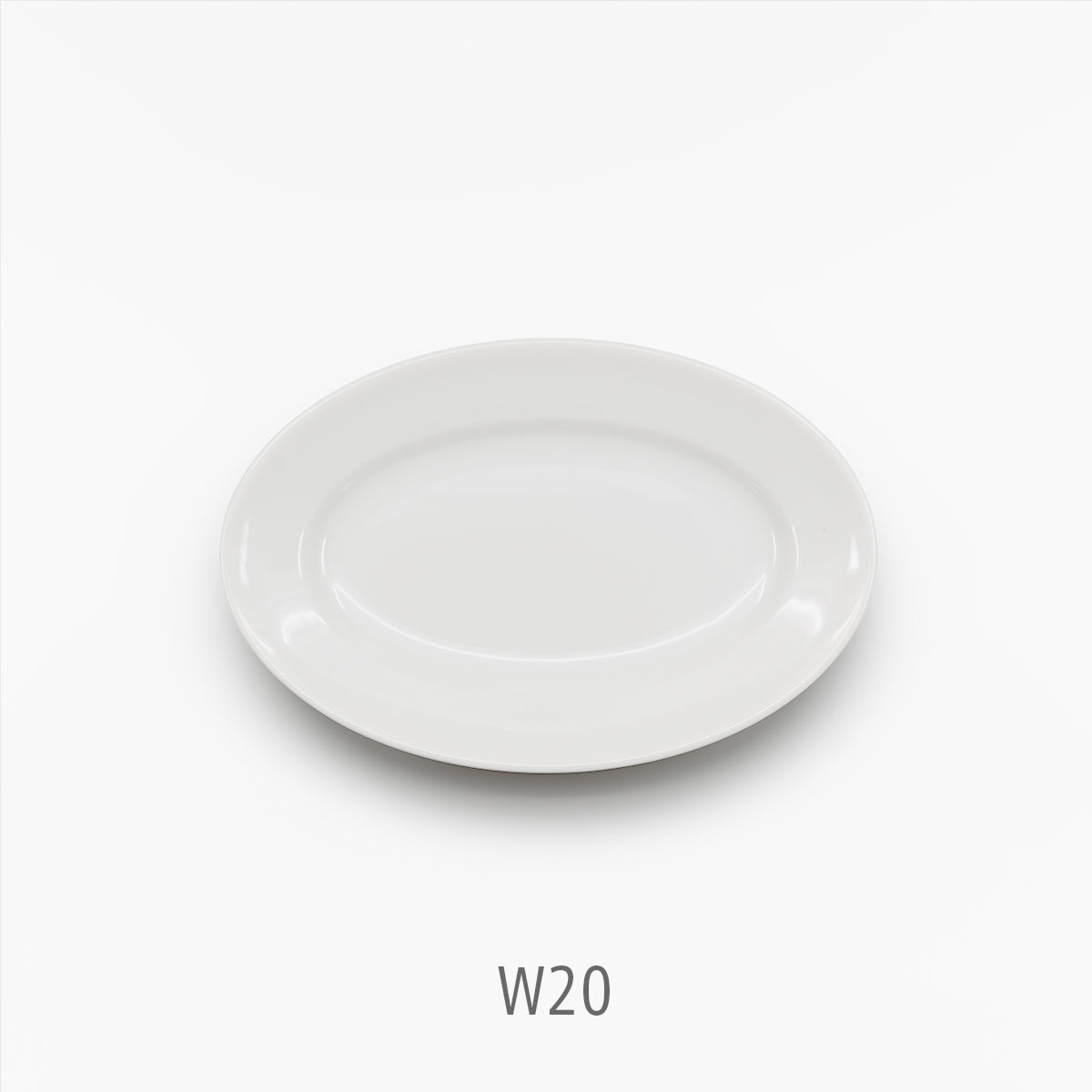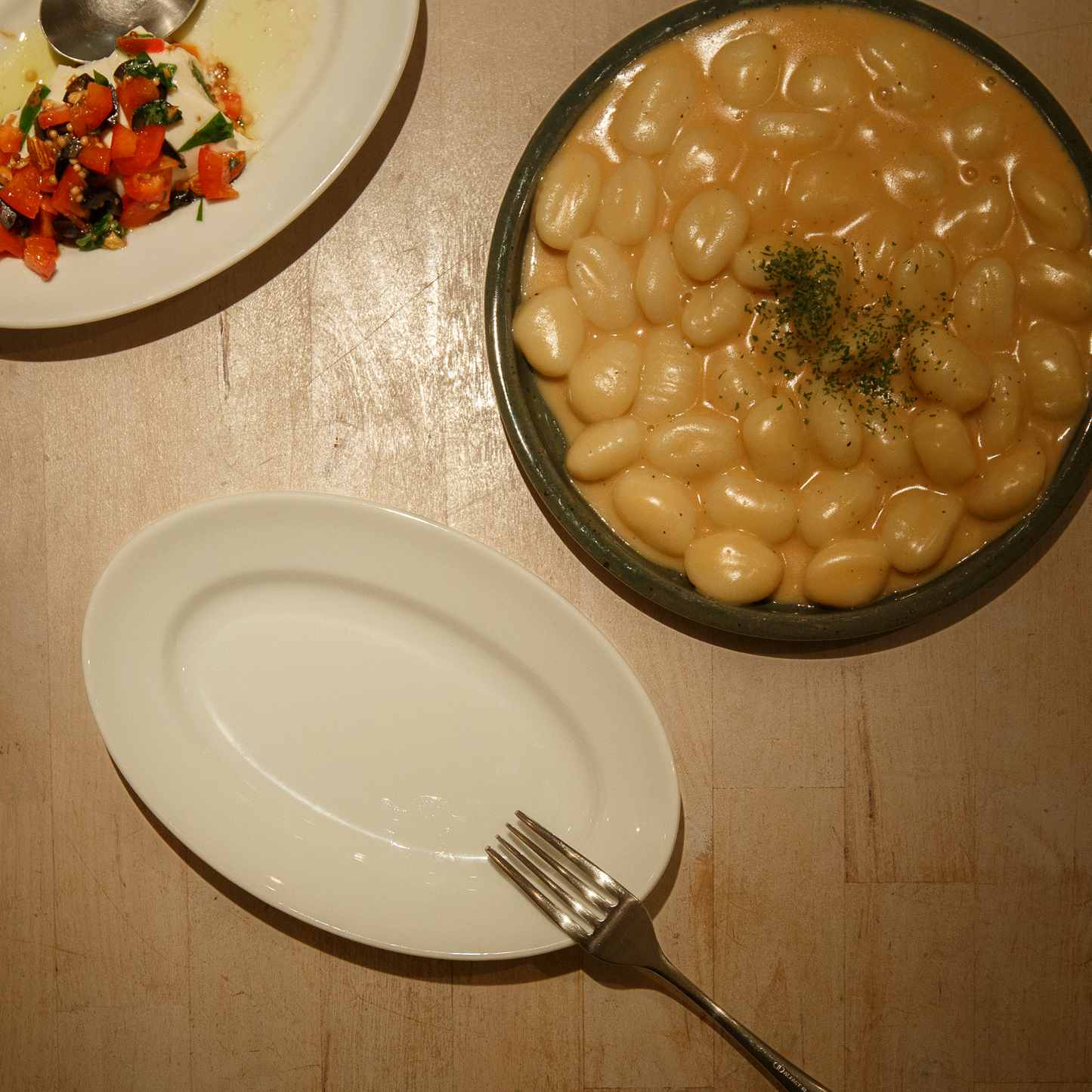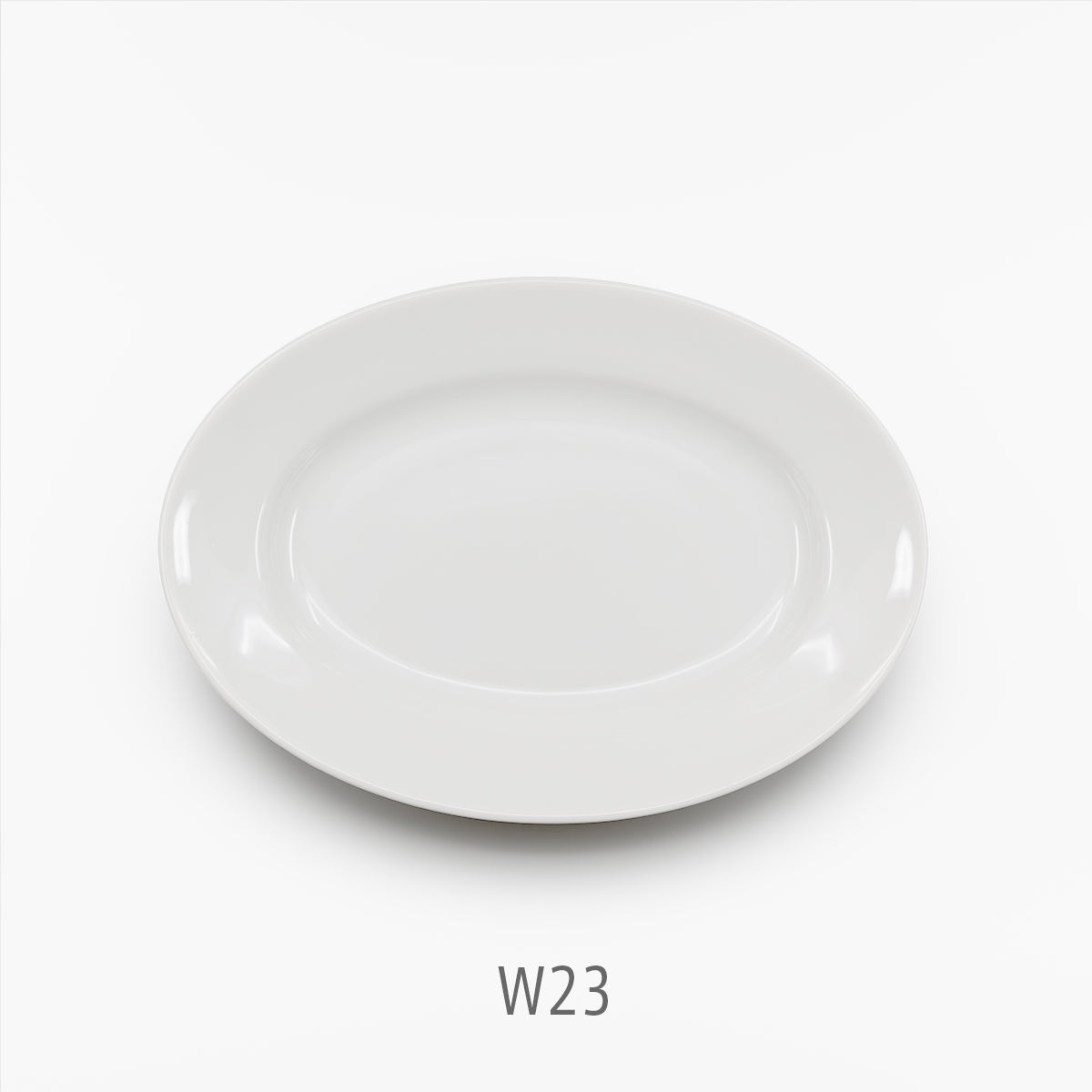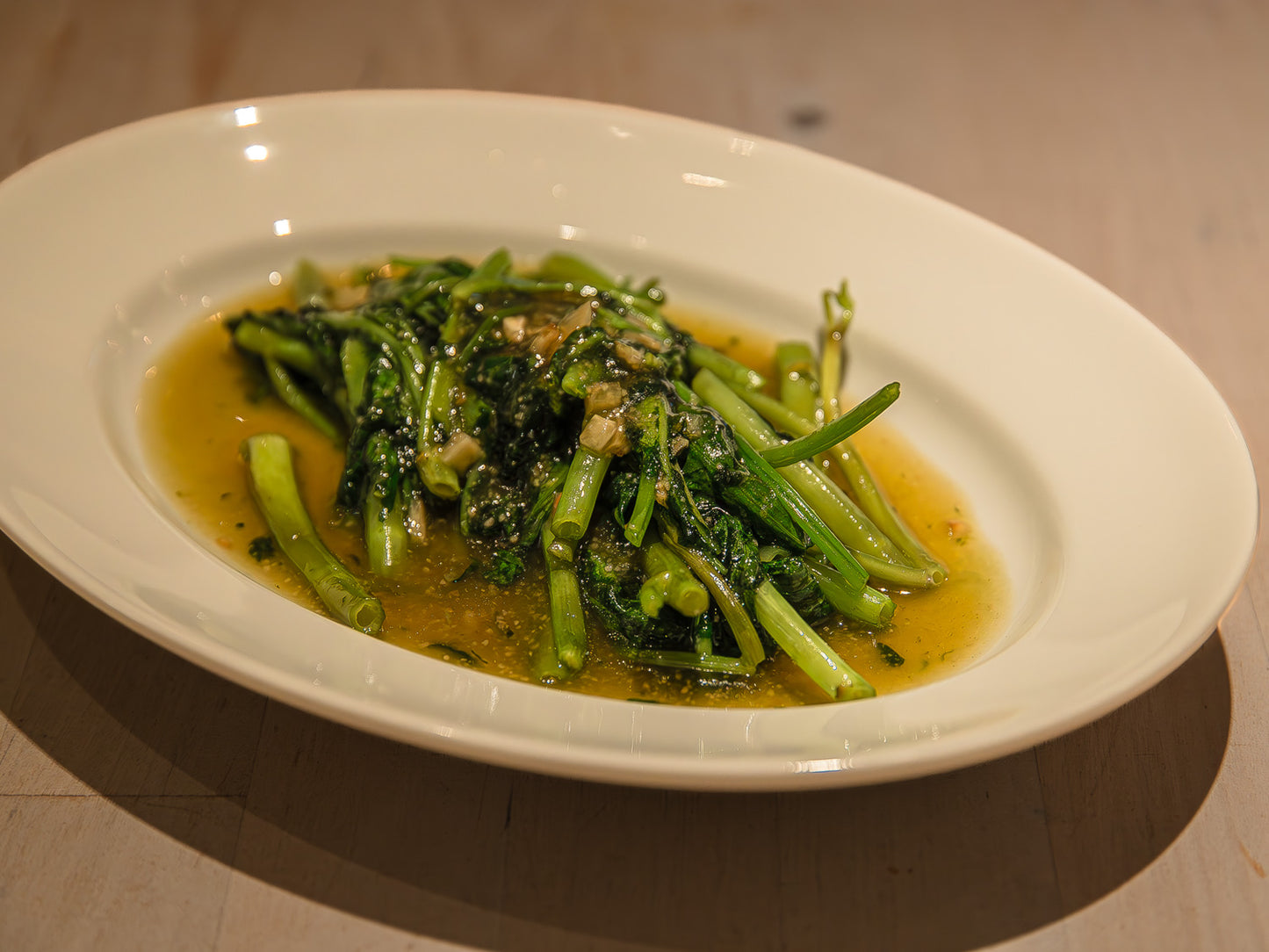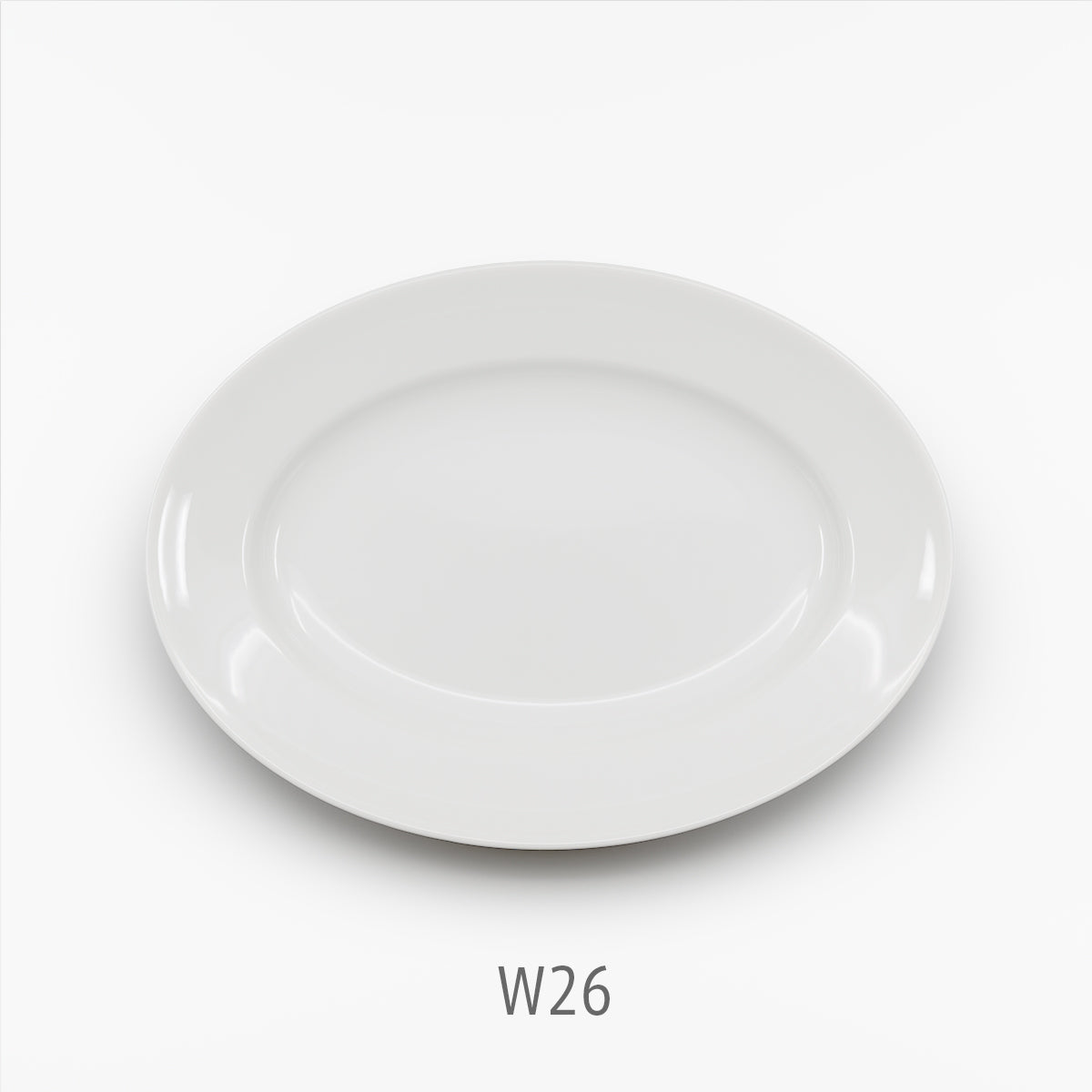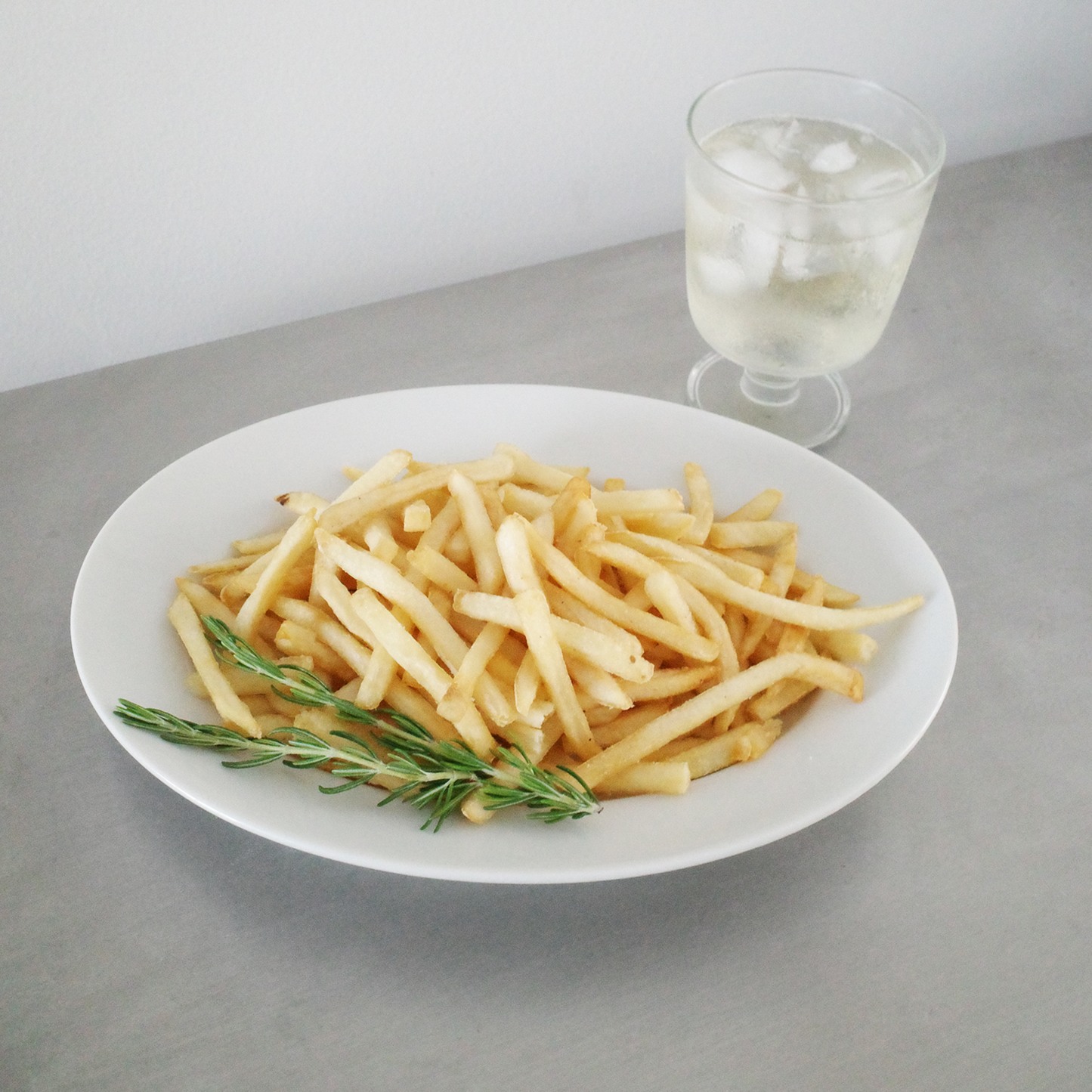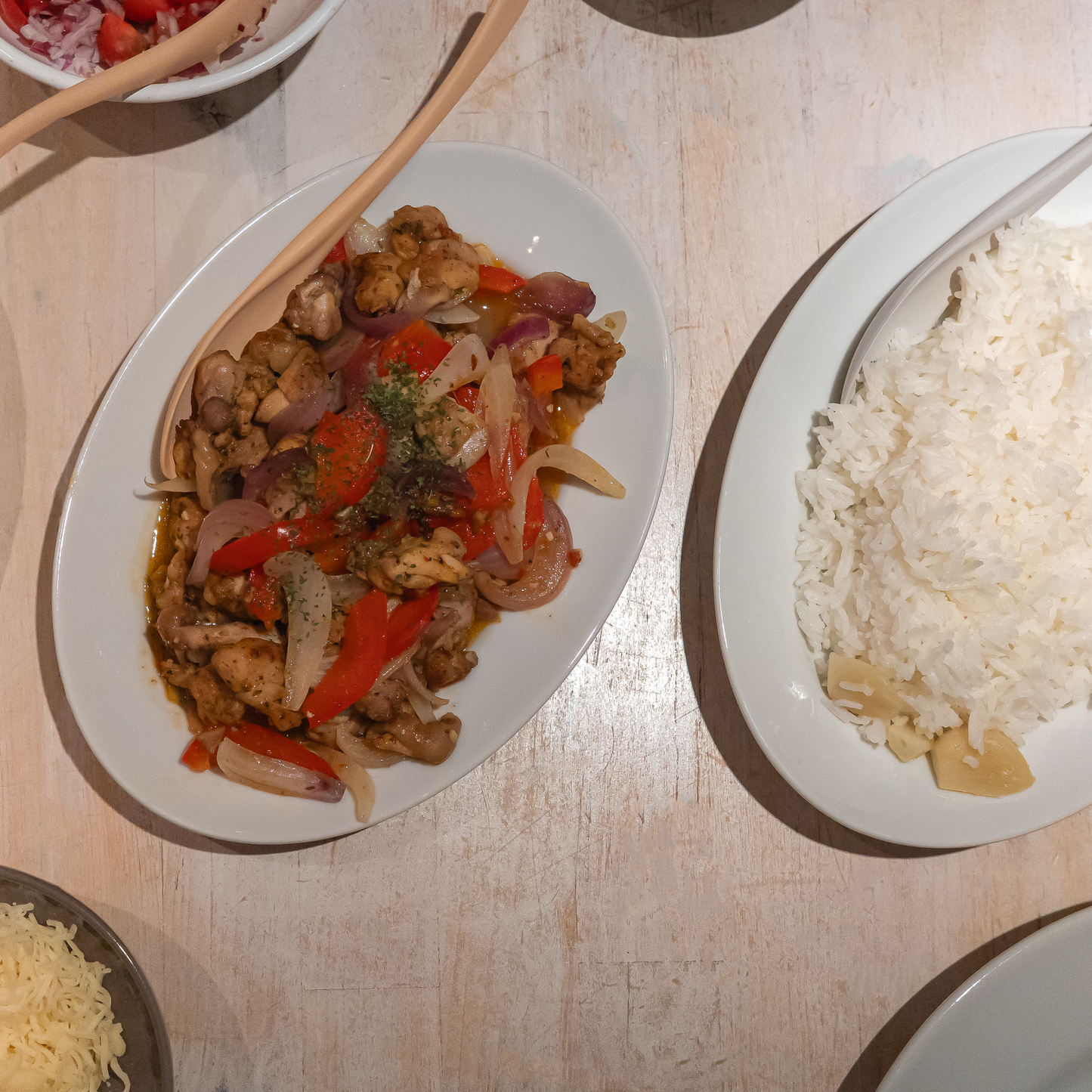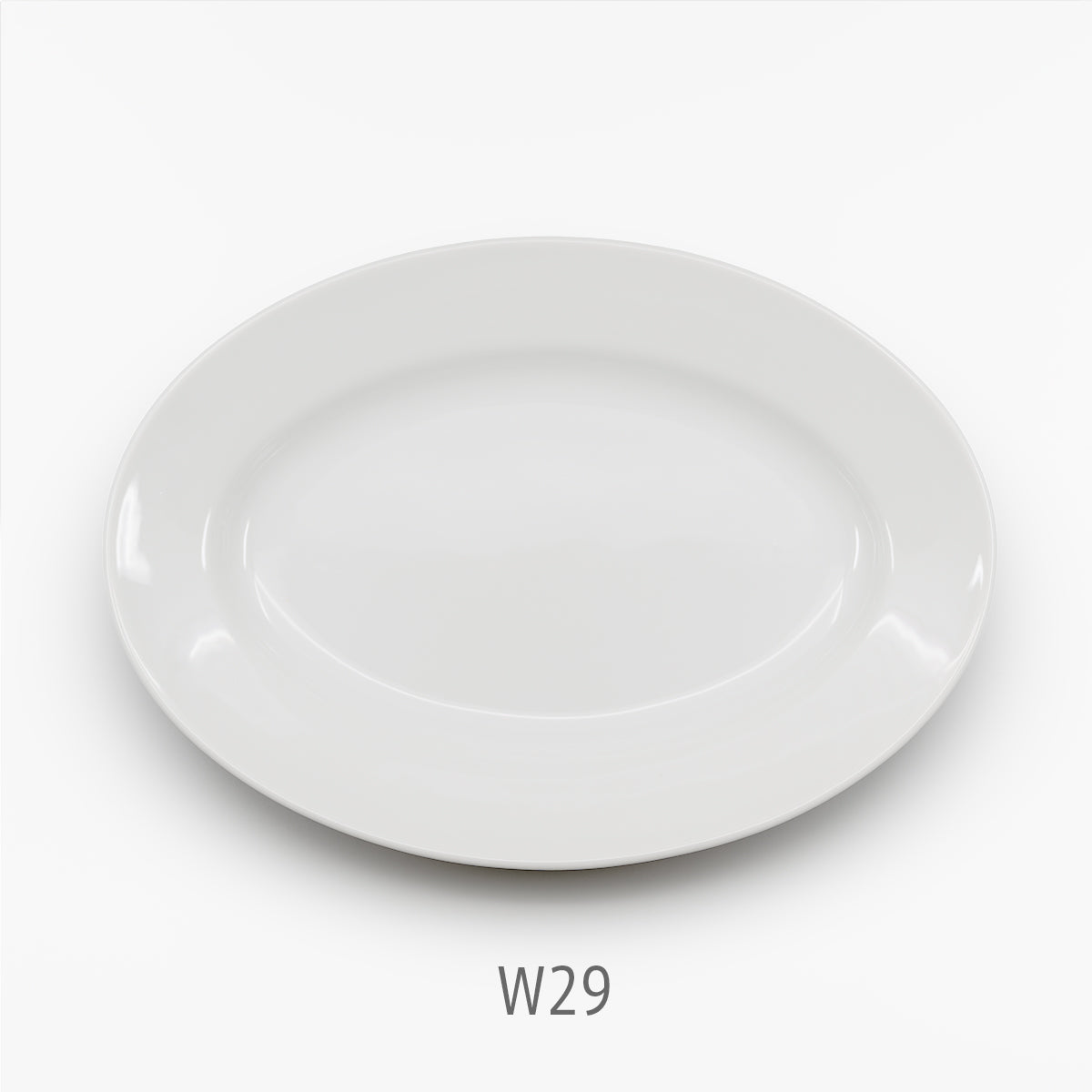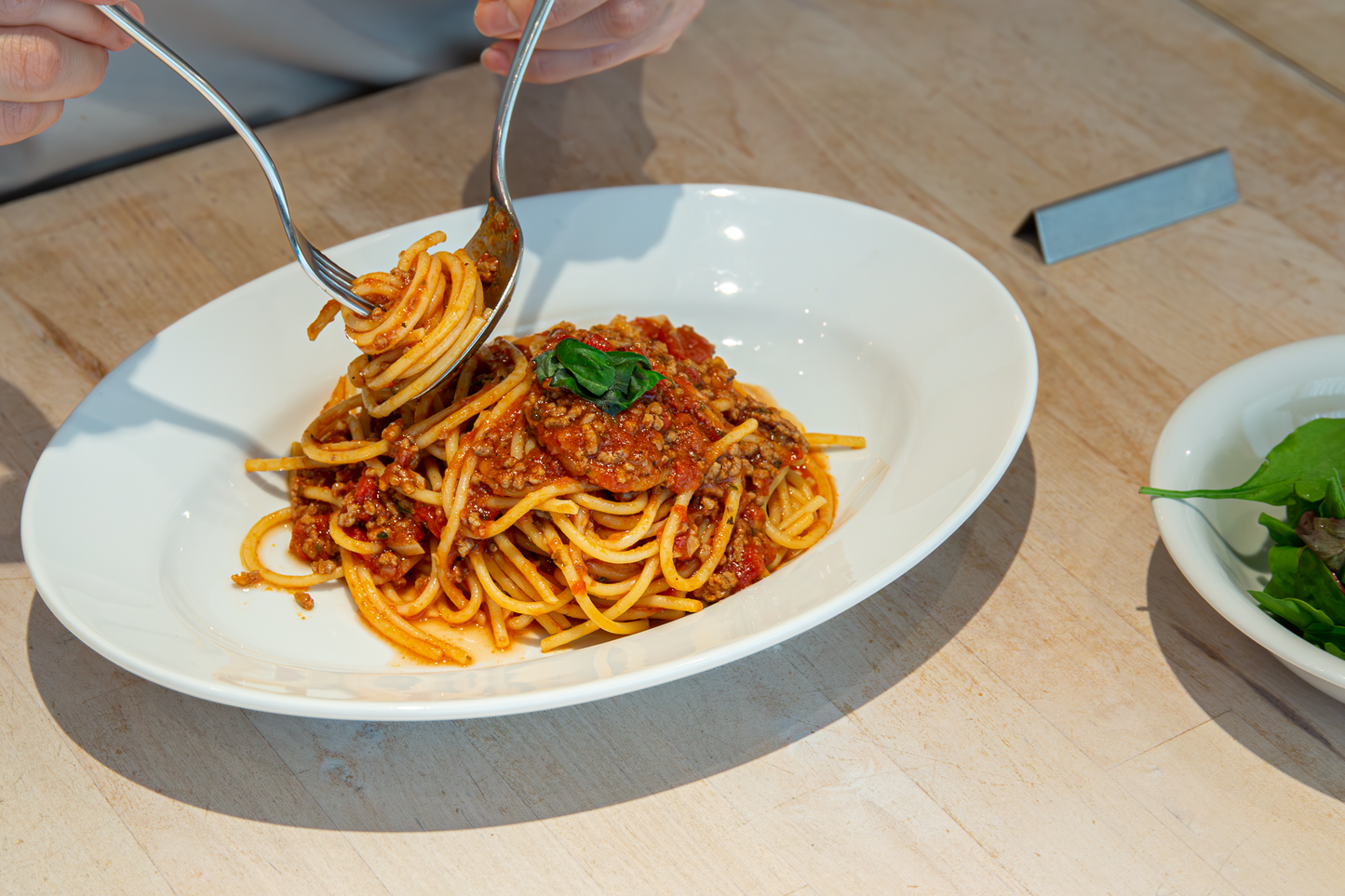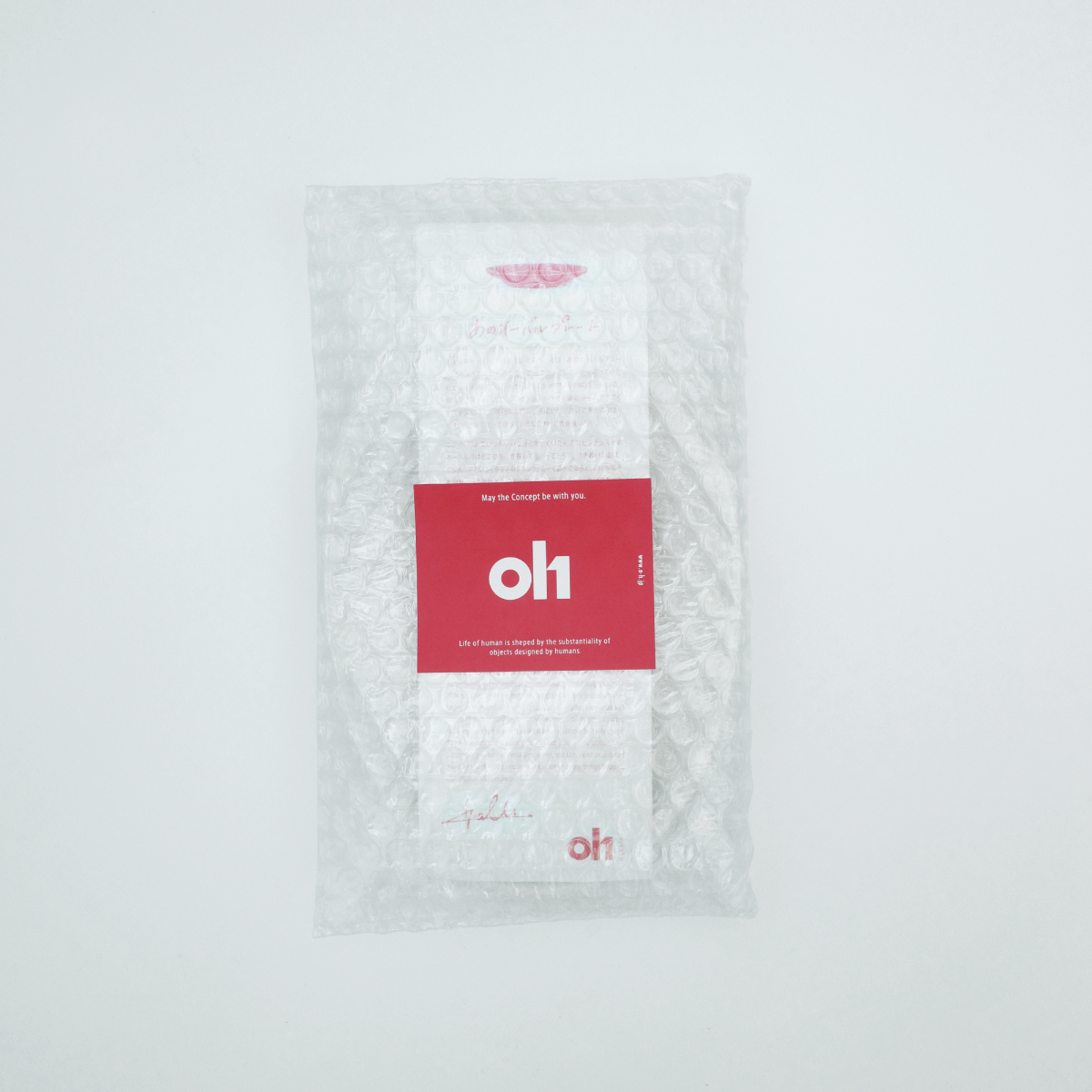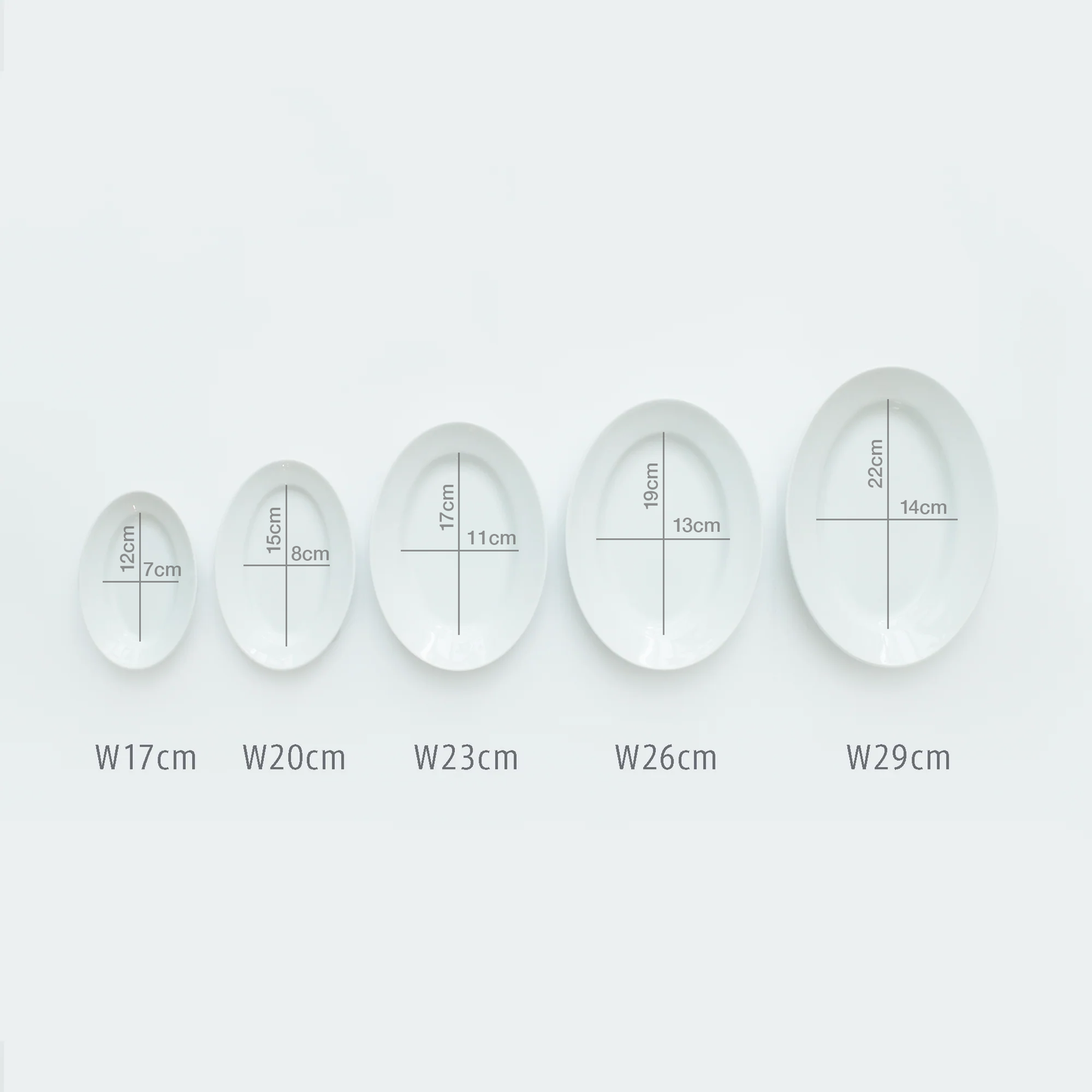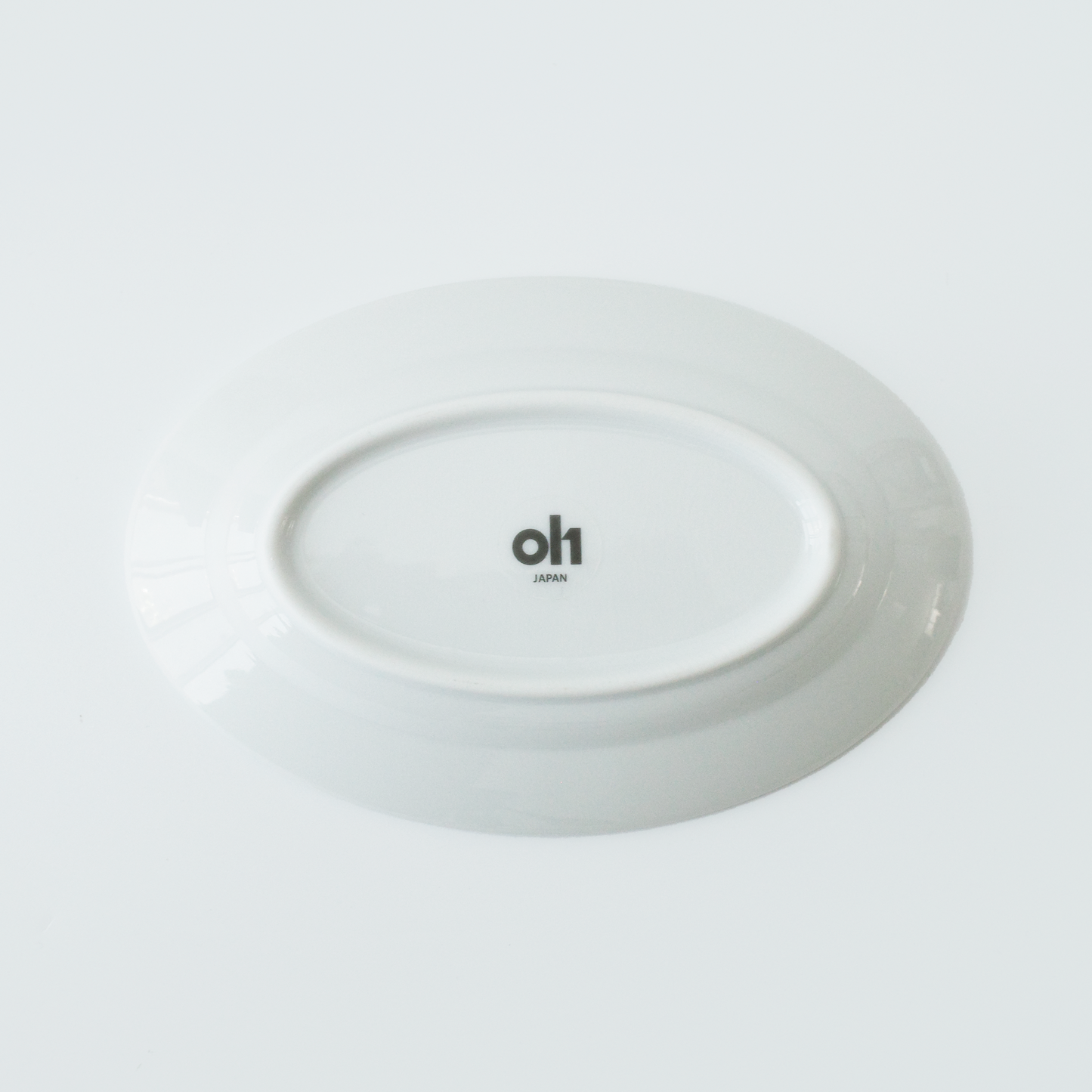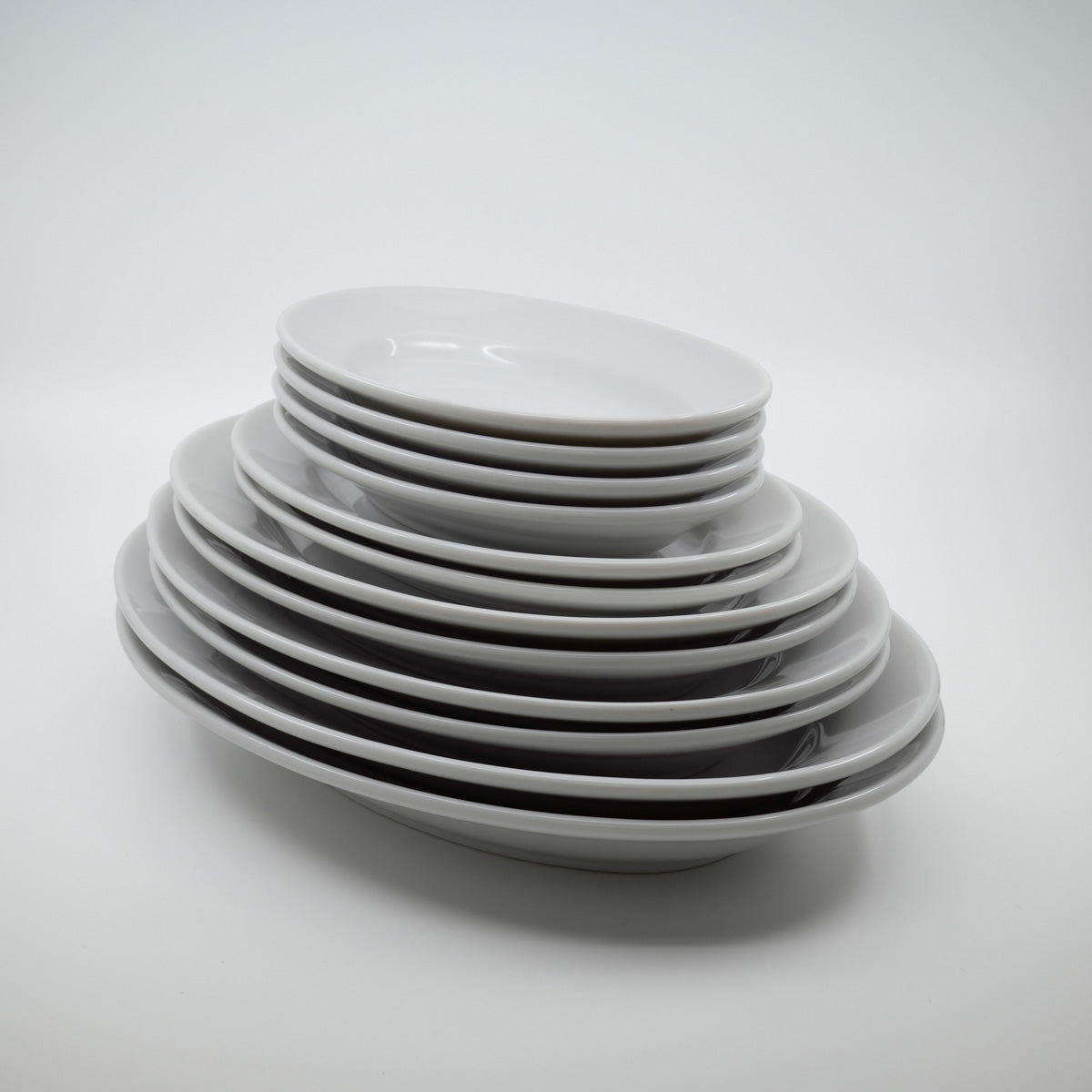 今日は前回のブログの後編。ohのオリジナル新商品「あのボウル」が順調にいけば、月末から12月初旬位に登場です。シリアルボウル、スープボウル、サラダボウル、フルーツボウル、おかずの鉢、ラーメン小分け用の鉢、鍋用のすいとんにと、マルチに使えるボウル。前編を読んでない方はぜひそこからスタートしてみてくださいね。

今日は前回のブログの後編。ohのオリジナル新商品「あのボウル」が順調にいけば、月末から12月初旬位に登場です。シリアルボウル、スープボウル、サラダボウル、フルーツボウル、おかずの鉢、ラーメン小分け用の鉢、鍋用のすいとんにと、マルチに使えるボウル。前編を読んでない方はぜひそこからスタートしてみてくださいね。

ohの「あのオーバルプレート」はサイズが5種類。同じ食べ物を使ってサイズ比較をしてみました。今回は使ったのは、ミスドのフレンチクルーラー。オーバルプレートの各サイズを、数値ではなく写真を使って直感的にお伝えできればと。過去にインスタグラムにアップした写真もご紹介します。

ohの「あのオーバルプレート」はサイズが5種類。同じ食べ物を使ってサイズ比較をしてみました。今回は使ったのは、ミスドのフレンチクルーラー。オーバルプレートの各サイズを、数値ではなく写真を使って直感的にお伝えできればと。過去にインスタグラムにアップした写真もご紹介します。

もうすぐohのオリジナル新商品「あのボウル」がやってきます。ご飯から一品料理、スープにまで、マルチに使えるボウル。実はプロダクトの元となる原型を発見してから、5年が経とうとしています。今回は「あのボウル」の開発秘話を、前編・後編の2回に渡り、お届けします。

もうすぐohのオリジナル新商品「あのボウル」がやってきます。ご飯から一品料理、スープにまで、マルチに使えるボウル。実はプロダクトの元となる原型を発見してから、5年が経とうとしています。今回は「あのボウル」の開発秘話を、前編・後編の2回に渡り、お届けします。