oh original coffee mug and cup
Regular price
Sale price
$27.00 USD
Unit price
per
Sale
Sold out
納期:月〜土(日・祝祭日を除く)の正午までのご注文は当日発送。お届け希望日時の指定がある場合は、それに合わせた発送となります。
サイズ

Mug
Width 11.5cm (including handle) Height 9.0cm
Maximum diameter 8.6cm without handle
Weight: about 320g
Maximum capacity: about 250ml(8oz )

Cup
Width 11.5cm (including handle) Height 8.8cm
Maximum diameter 8.6cm without handle
Weight: about 260g
Maximum capacity: about 230ml(7oz )

ギフトにも

ohのプロダクトは過剰な包装をせず、質素すぎず、自分へのご褒美にもなるようなパッケージングを心がけています。

できる限り再使用可能な資材で、オークションの梱包にも使えるようなデザイン。
自分用に購入した方にも、ギフトとして受け取った方も、等しく喜んで頂けるアースフレンドリーなパッケージをご用意しました。 
※セレクト商品については元のパッケージを優先します。

納品書について

納品書は同梱せず、ご注文者様へのメールからダウンロードする形式ですので、商品は送り先様に直接お送りしても金額等は伝わりません。

●amazon payを利用して、amazonに登録済みの情報と異なる住所にお送りする場合、ご請求先がお送り先の情報で上書きされることがございます。
これはamazonの仕様によるもので、実際にはお送り先様へ請求となることはございません。ご注文者様へのメールと、ご注文履歴のみでの表記となります。

●送り状の送り主は当店名となります。身に覚えがなく受取り拒否される場合もございますので、事前に送り先様へもお知らせください。
お支払い方法について

下記のお支払い方法がご利用いただきます

◯クレジットカード

(VISA / JCB / AMEX / MasterCard)

◯Amazon Pay  /  Pay Pal  /  Apple Pay  /  Google PAY  /  PayPay

◯キャリア決済(ソフトバンクまとめて支払い  /  auかんたん決済  /  d払い)
An interior coffee cup that is fun to look at
A mug that is said to make coffee taste delicious for some reason.

``If you want hand-dripped coffee, you want to be particular about the mug, and you want it to have a design that has a high interior quality.''
The goblet was produced by me (owner Murakami), who loves coffee and interior design.
Made in Seto City, Aichi Prefecture, it is a reliable product made in Japan.
The pop-colored goblets sold at an interior shop called vanilla are custom-made only by vanilla . Of course, it's also a regular goblet.

Strangely enough, we have been receiving more and more comments about how the coffee tastes better . I'm sure it's because I enjoy coffee with my eyes. I'm so happy.
oh goblets are available in two color variations. We named the colors Brownie and Mont Blanc with the image of sweets that you would want to eat with coffee. That may also be the magic that makes coffee delicious.
Goblets are made almost entirely by hand by experienced craftsmen, so they can be considered a craft item. I failed many times and it took a lot of effort to complete it. I have nothing but gratitude.
Although it is finally stabilizing, the limit is still around 100 pieces per month per type. Although they are new, they are also rare mugs and cups .
Beautiful even when not in use

When you buy something, you imagine yourself using it, but also imagine how it looks when you're not using it. Then, I think you will no longer think, ``This is fine.''
The idea of ​​being beautiful even when not in use was named `` idling beauty, '' and this became the concept behind the goblet.
There are two goblet shapes. The one with a pursed mouth is a mug, and the one with a wide mouth is a cup.
Designed with the same curves that fit perfectly when placed side by side. Actually, I added a little play to just the cup. After drinking, the little bit of coffee that remains collects at the bottom, creating the shape of a coffee bean . The cup is a little smaller than the mug, so it's a refill mark when pouring a second cup from the pot. The information you get from smiling eyes somehow really lifts your mood.

A silhouette that will make your interior look much better

As someone who worked at an interior design shop, I wanted my coffee cup to be unique and have interior elements.
I was drawn to the designer chair's streamlined and well-defined shape, which felt like an object. However, the colors are chic and I aimed for colors that would go well with Scandinavian-style interiors.
So, I decided on a dark brown brownie that is almost black, and a grayish Mont Blanc that is less sweet than beige . It is one step before monochrome, also known as nuance color, that goes well with the interior and makes you feel more attached to it than monochrome colors such as white, black, and gray. This is also an interior perspective.
The shape and color give it an interior feel like an object, so don't put it away in a cupboard when you're not using it, but put it somewhere where you can see it .
Actually, there is one more thing that gave me a design hint. Truly delicious coffee remains delicious even when it's cold, and you can even taste the sweetness. The way you enjoy it is just like drinking wine .
yes. Wine glasses are also one of the inspirations.
Dishwasher safe and stain resistant

Although idling beauty focuses on aesthetics, we also put practicality into consideration. I myself use it every day.
Many people are surprised, but it is dishwasher and microwave safe . The material is ceramic, but the outside and inside are well coated with glaze.
Also, it is said that matte vessels get dirty easily . This is the part I paid the most attention to.
The goblet mat has a smooth texture rather than a rough texture. A special finish that will not allow dirt to penetrate. Even so, if you use it for a long time, it may change color a little, but just like brass, genuine leather, or denim, you can think of it as a part of the fun of changing over time.
It retains heat better than a glass Fire King or a thin porcelain mug, so you can enjoy your coffee time in a relaxed manner.
If you find that the base of the handle gets hot when you pour hot coffee, please read this blog on how to hold it so it doesn't feel hot .
Things, photos, and daily life


The cup of the goblet has a mechanism in which the small amount of coffee left after drinking draws the shape of a coffee bean. I would be happy if you enjoyed the aftertaste and thought oh.


Of course, tea is also delicious. The characteristic of the goblet is that it brings together the aromas, so your favorite black tea may taste even better.


How about using the oval plate W20 (20cm) as a saucer for a goblet cup and serving it with snacks for a coffee break?


Pour drip coffee into a thermos pot and pour a little at a time into a cup slightly smaller than a mug. This is the trick to drinking freshly brewed coffee over and over again.


After washing and drying, try putting it where you can see it instead of storing it in the cupboard. It will create a stylish interior as an object♪


Chai drunk in Mont Blanc color is very fashionable. Spicy Prana Chai is perfect in an air-conditioned summer room!


This combination is popular for some reason. It shows off its idling beauty (beautiful appearance while waiting for its turn) on the stainless steel kitchen counter.

The bottom of the handle gets hot when I pour a lot of hot coffee, but holding it like this solves the problem. Please try adding water first.
"Coffee break to enjoy with all five senses"

To drink coffee, I always take the time and effort of weighing the beans, grinding them, and brewing them for 3 minutes, but I've always used a container that I somehow had at home. Ta. For some reason, I've always felt uncomfortable about that. It all started one day when I thought, ``Okay, let's make a mug that will make your regular coffee even more delicious.''
Created by a coffee lover, this matte goblet has a smooth and elegant texture that goes well with light roasted coffee. As it cools down, the wine-like aroma and sweetness become more pronounced, so try holding it like a wine glass.
My recommended light roasted beans are OBROS COFFEE in Koriyama City, Fukushima Prefecture. Handsome brothers who love coffee roast and sell it. I go there often (lol).
Of course, black tea or chai in winter is also good. It's extremely soothing.

We often receive comments from customers saying, "My daily coffee has become delicious!", but of course there is no scientific basis for this. However, for some reason, I feel like the coffee smell and taste are different... What do you think?
View full details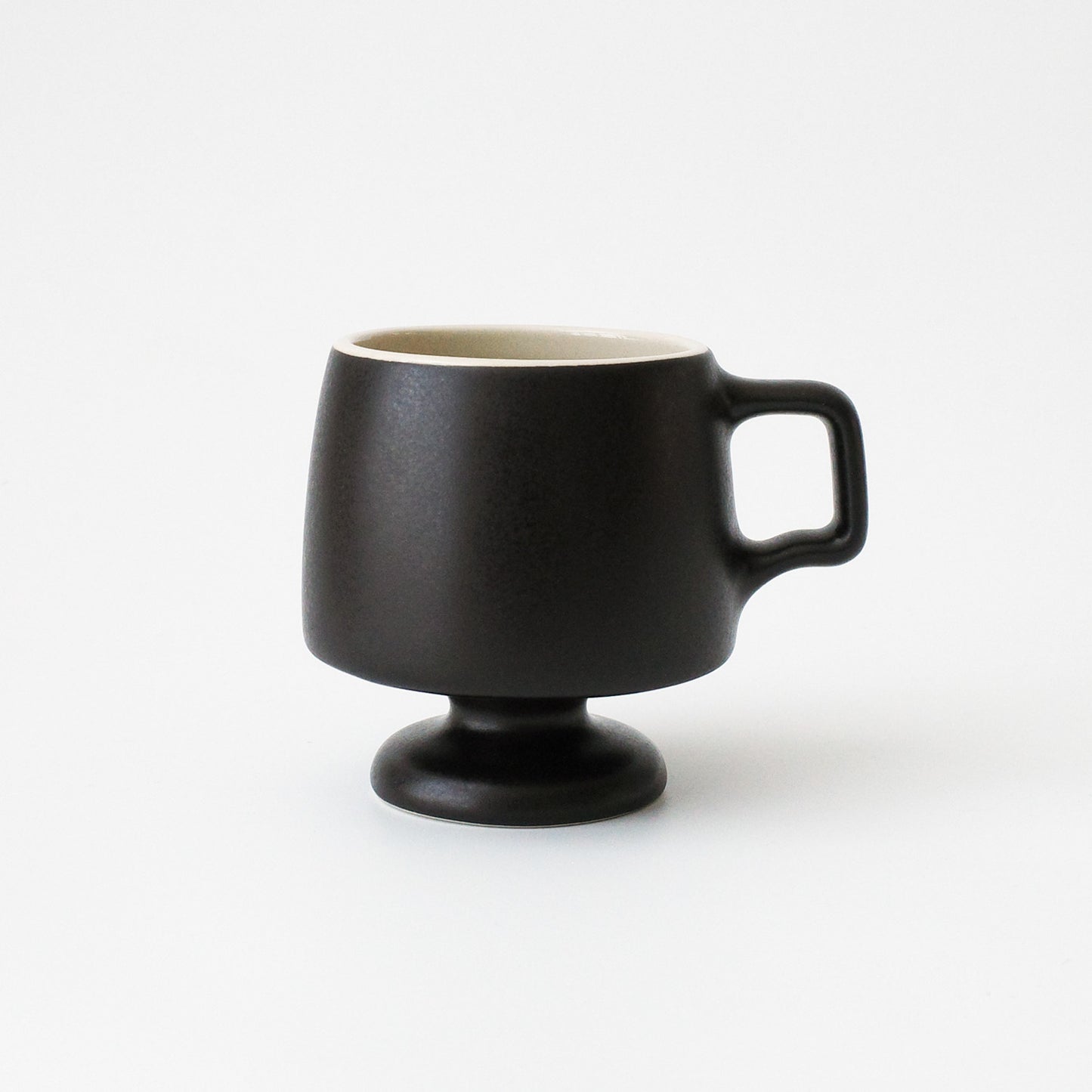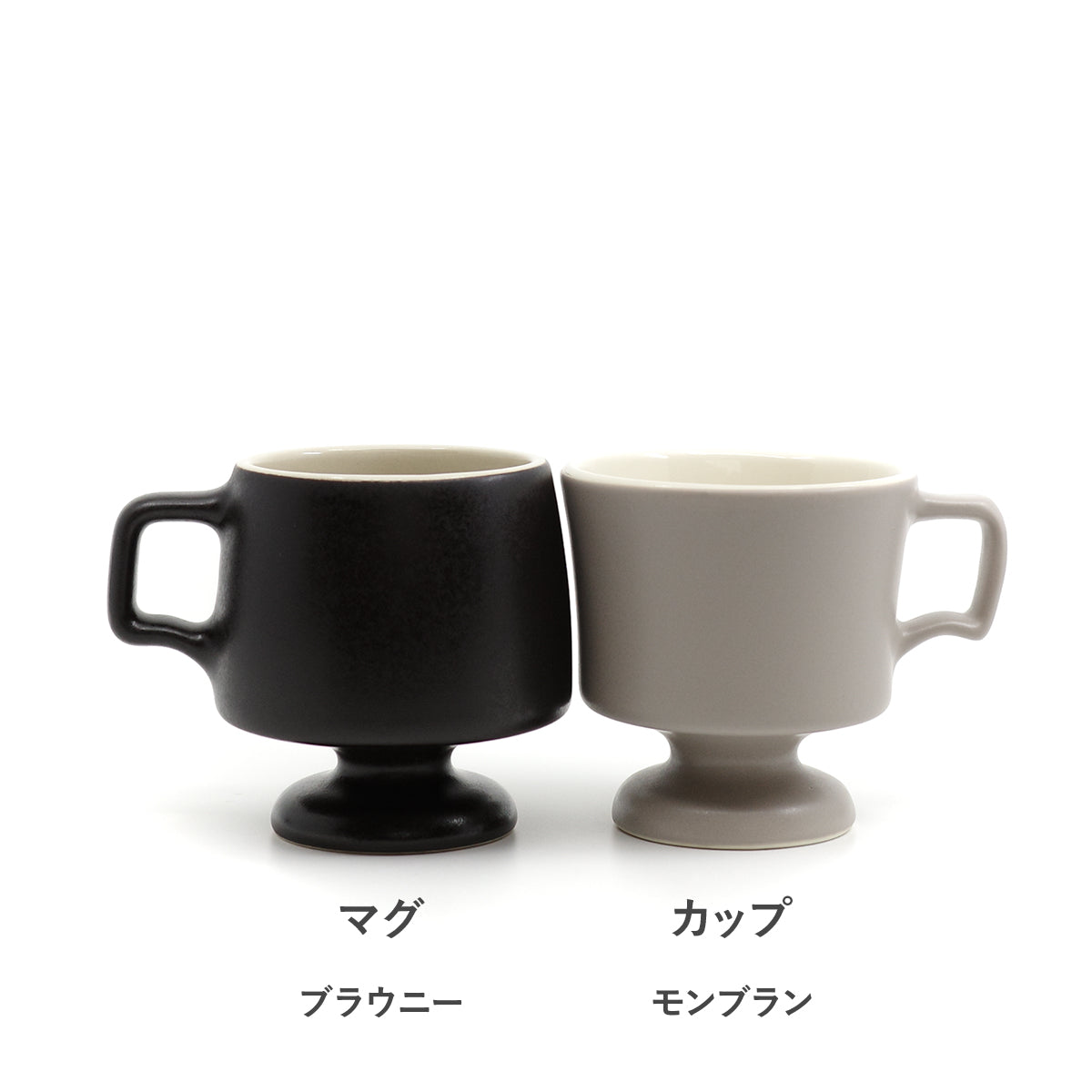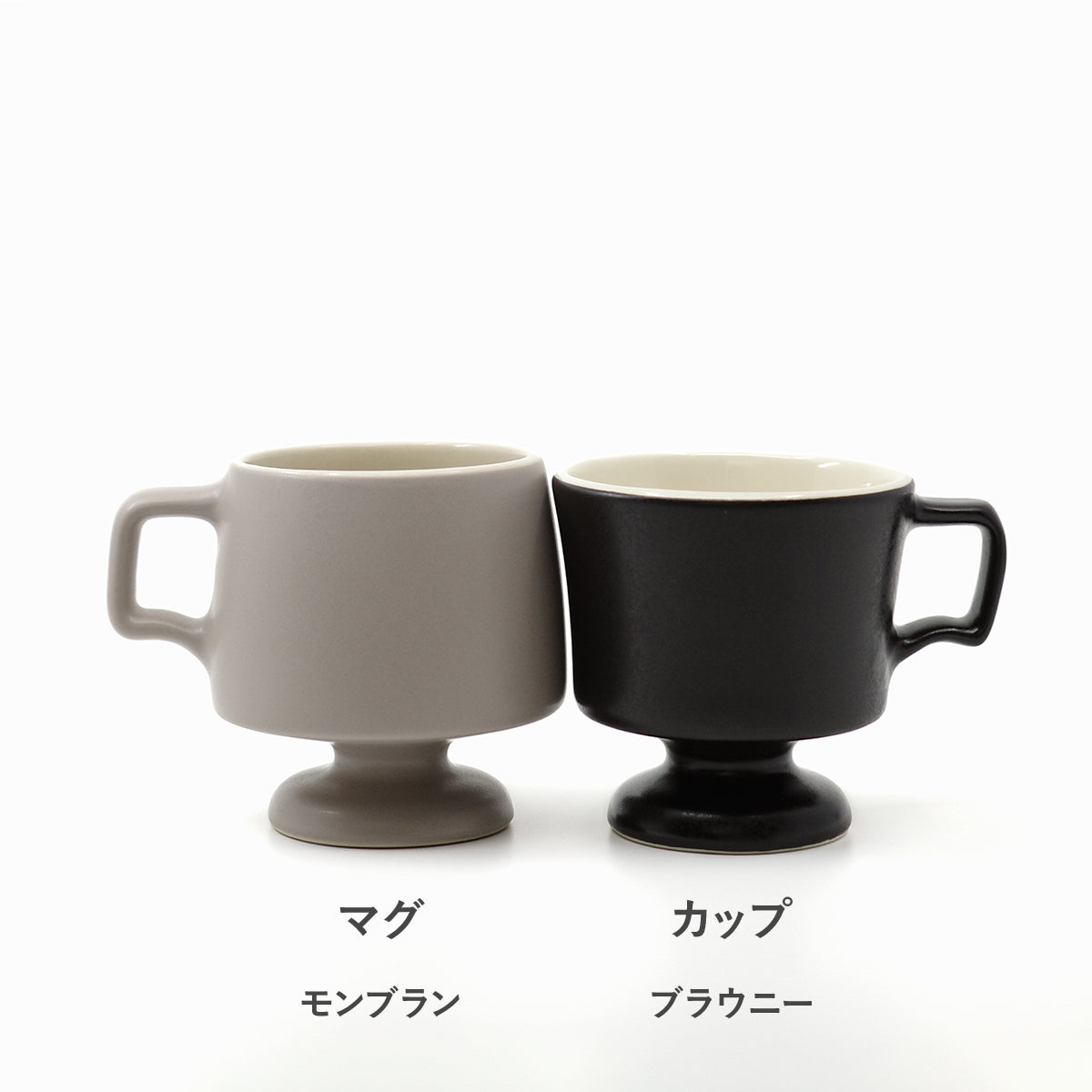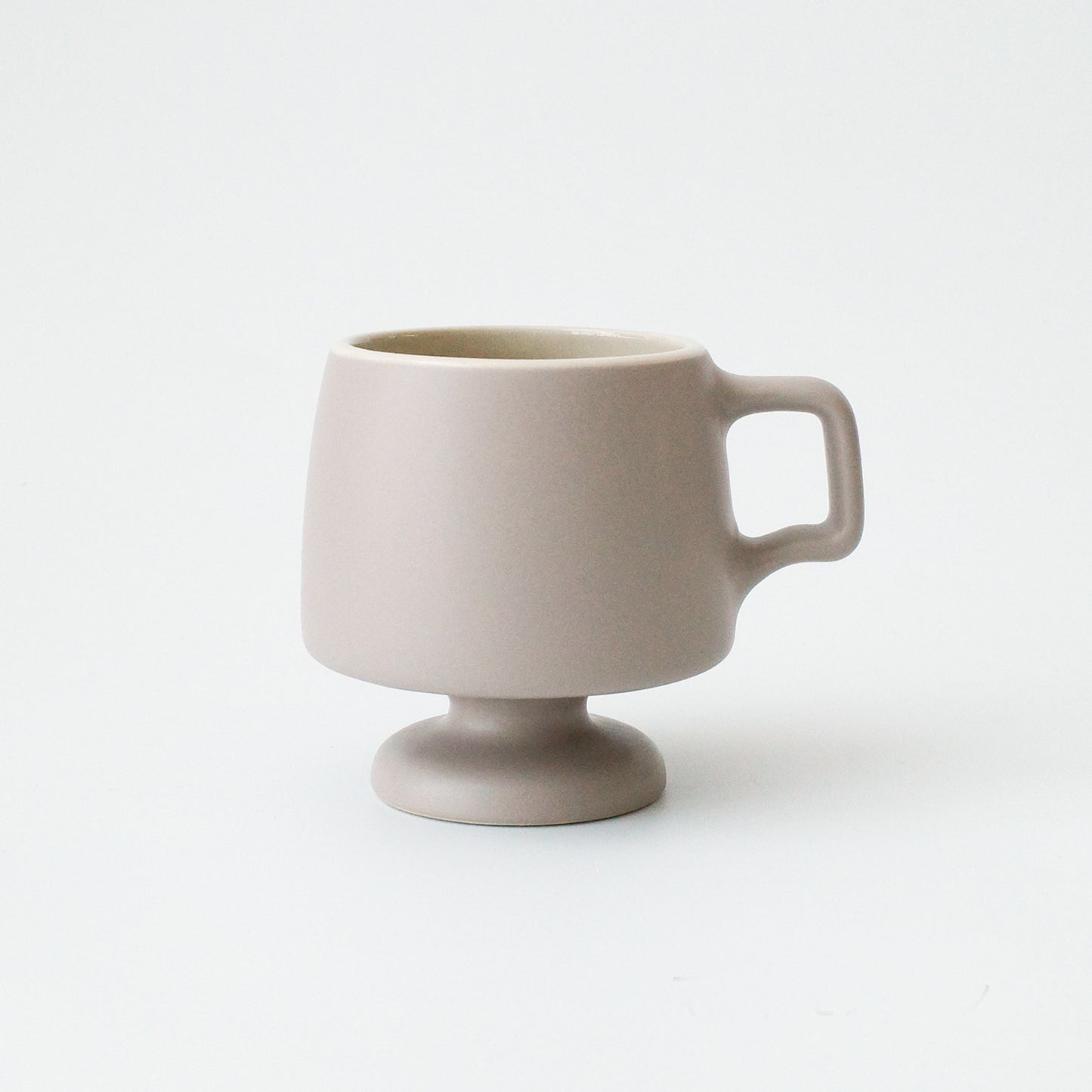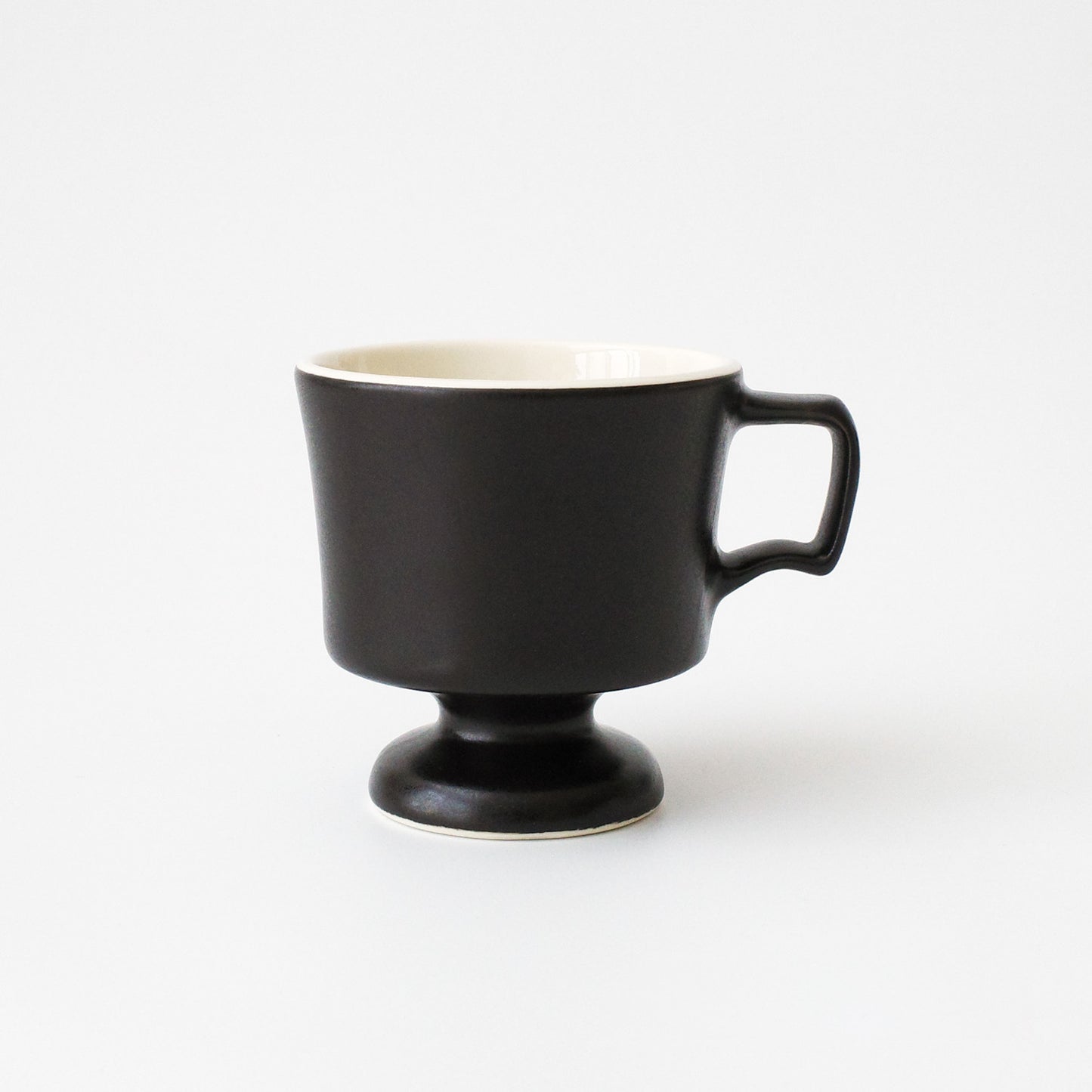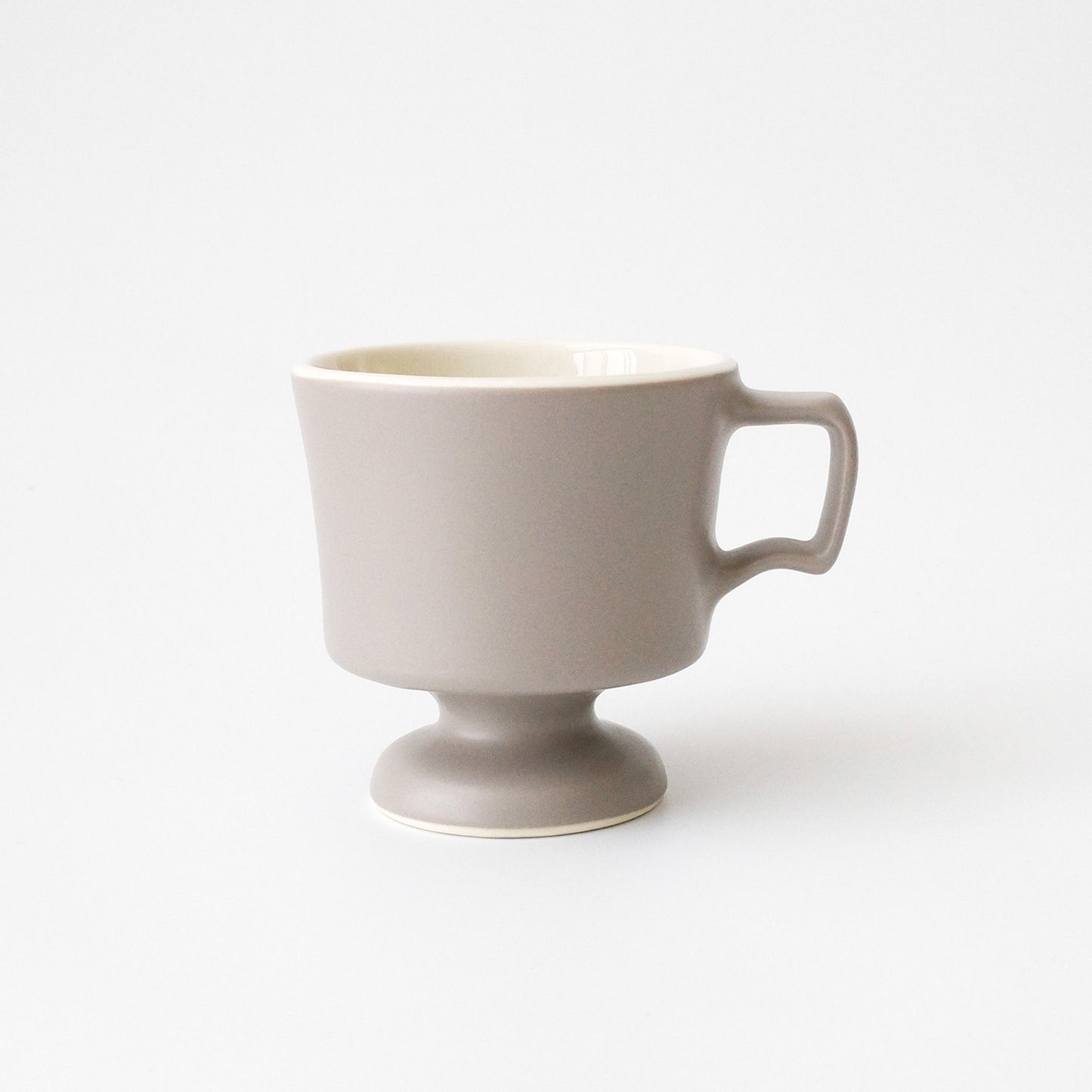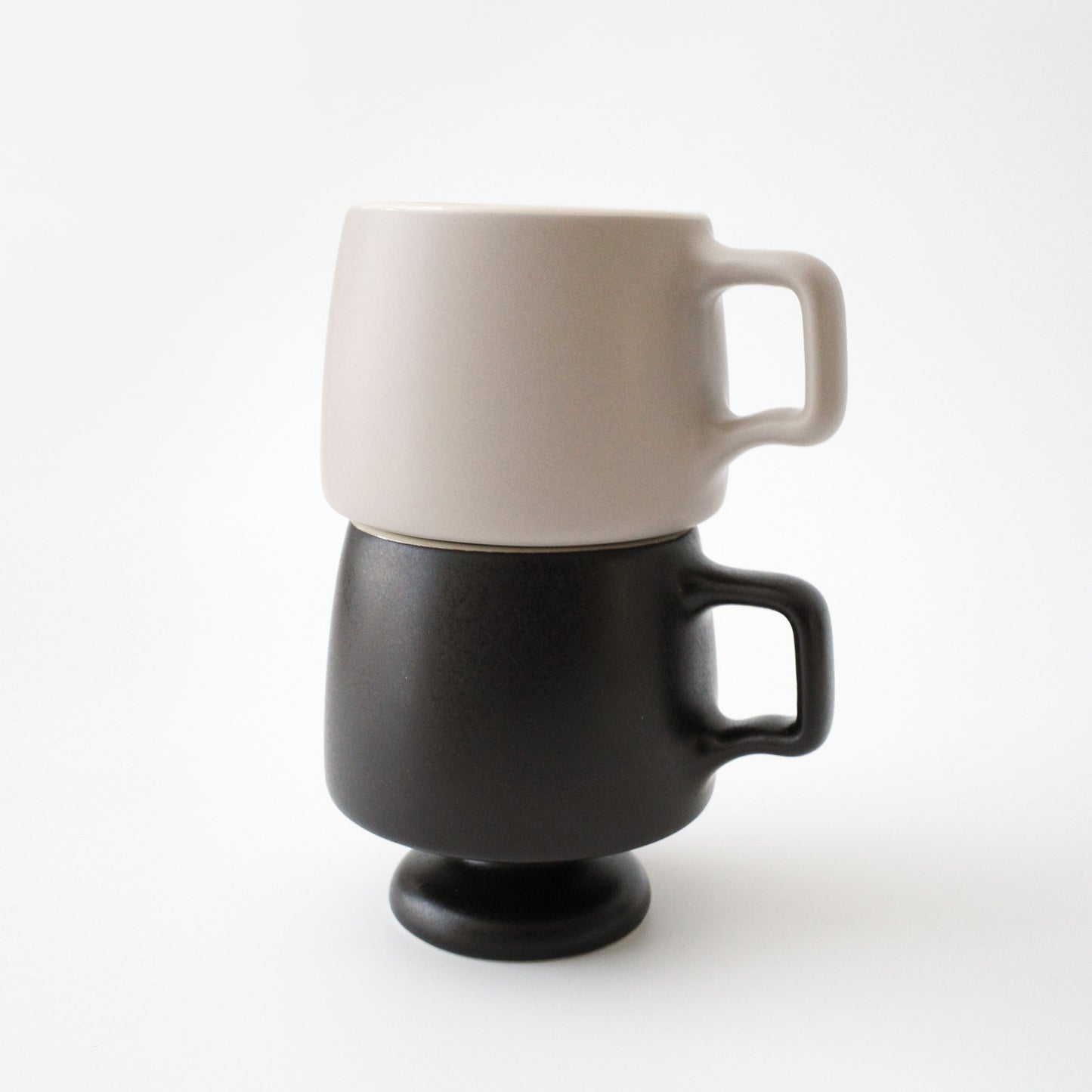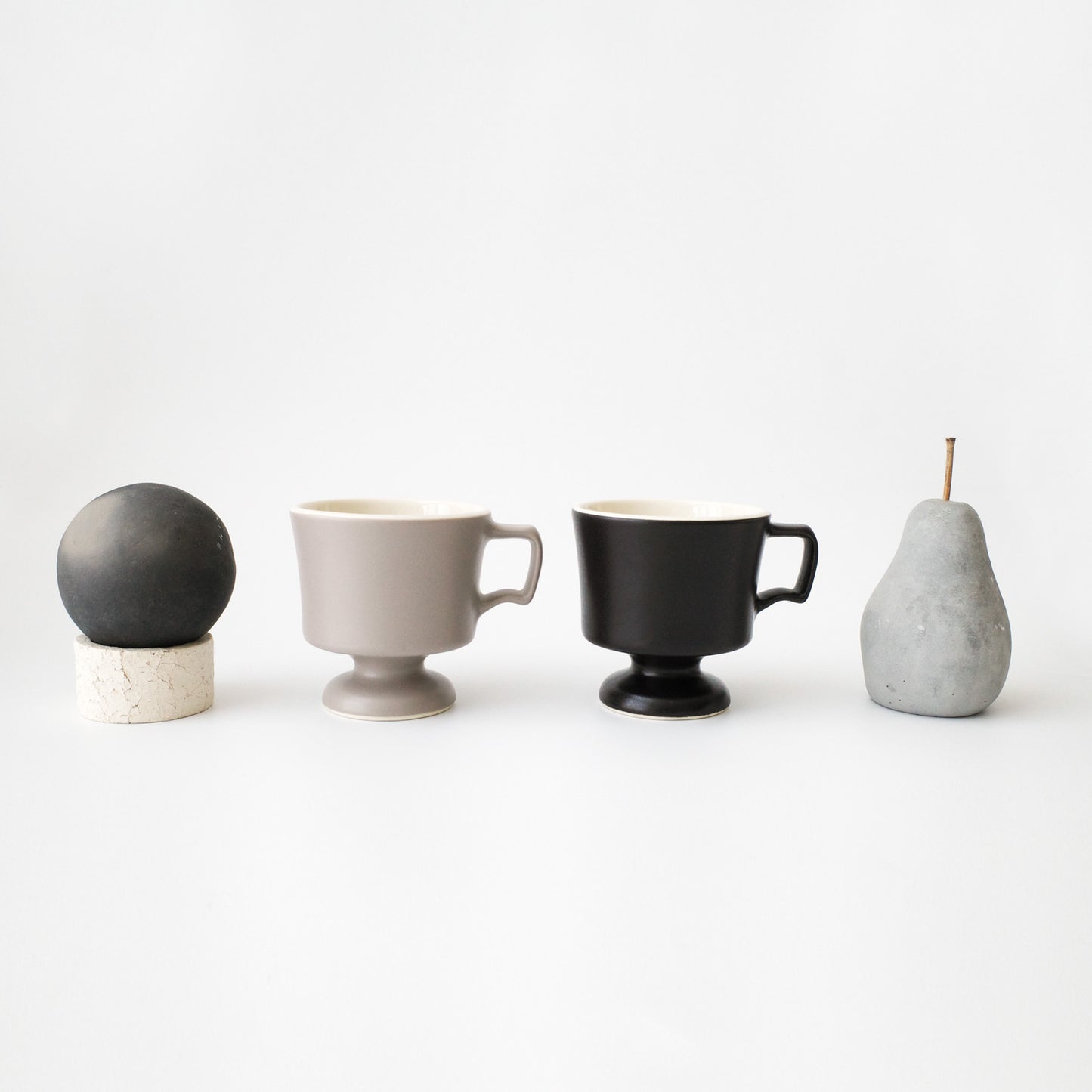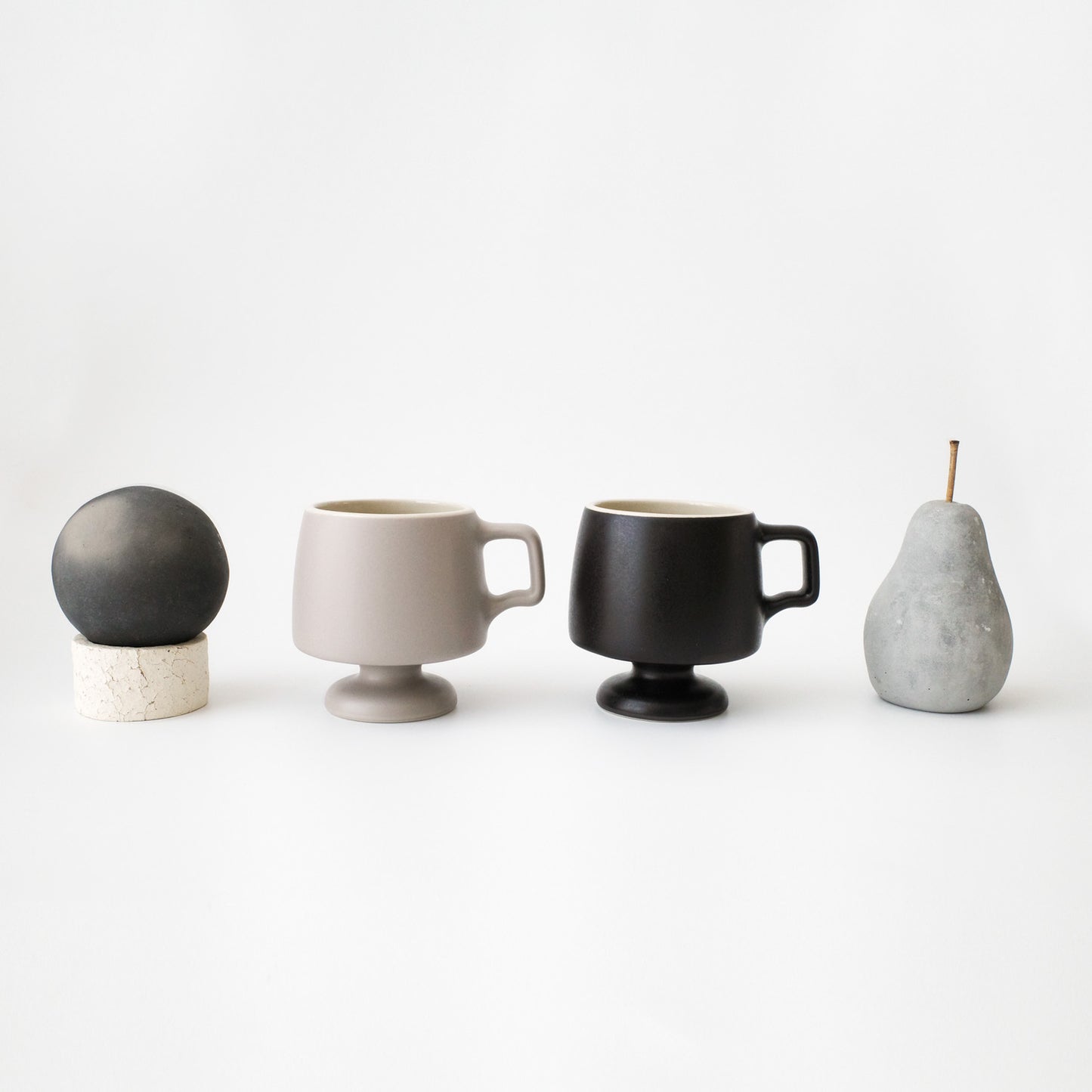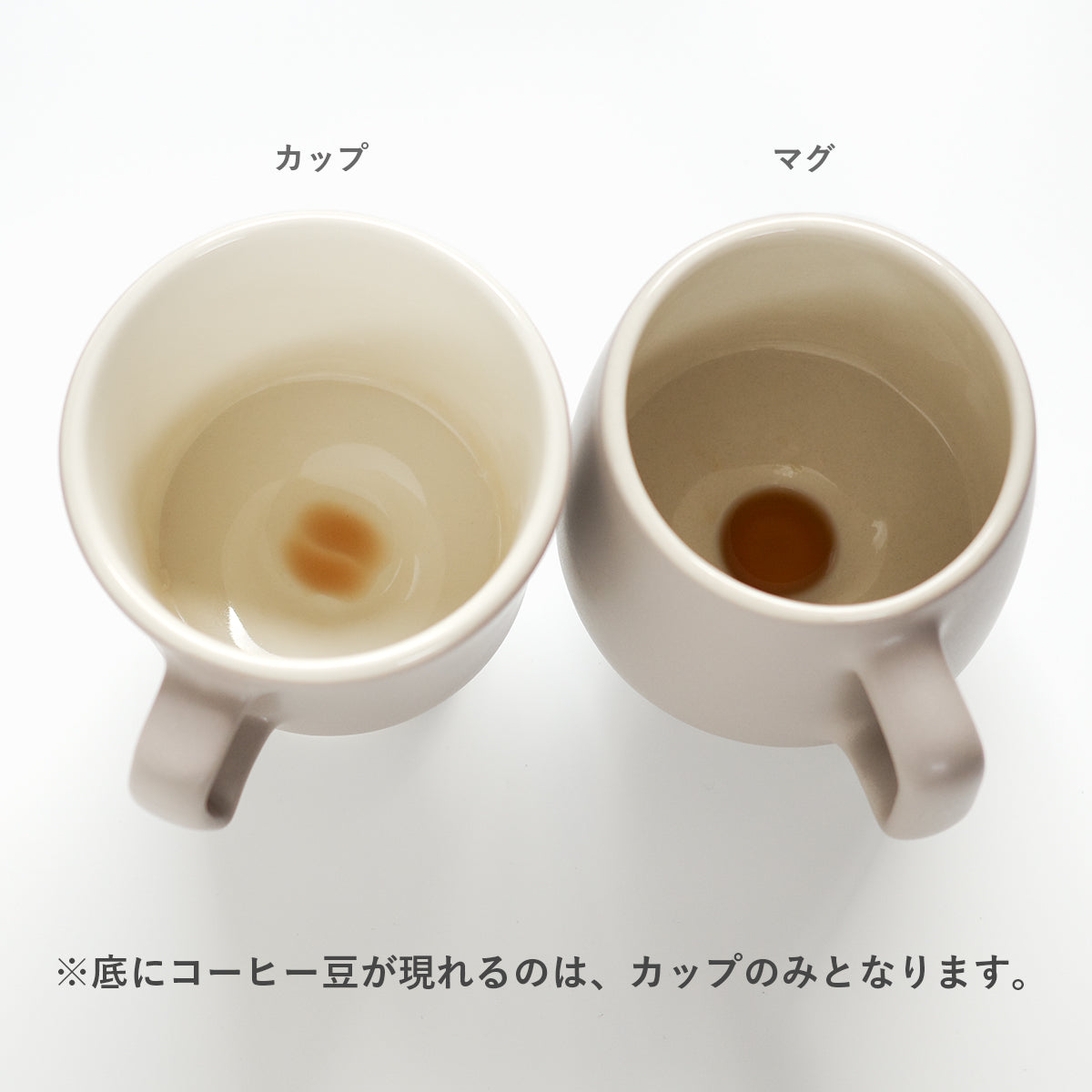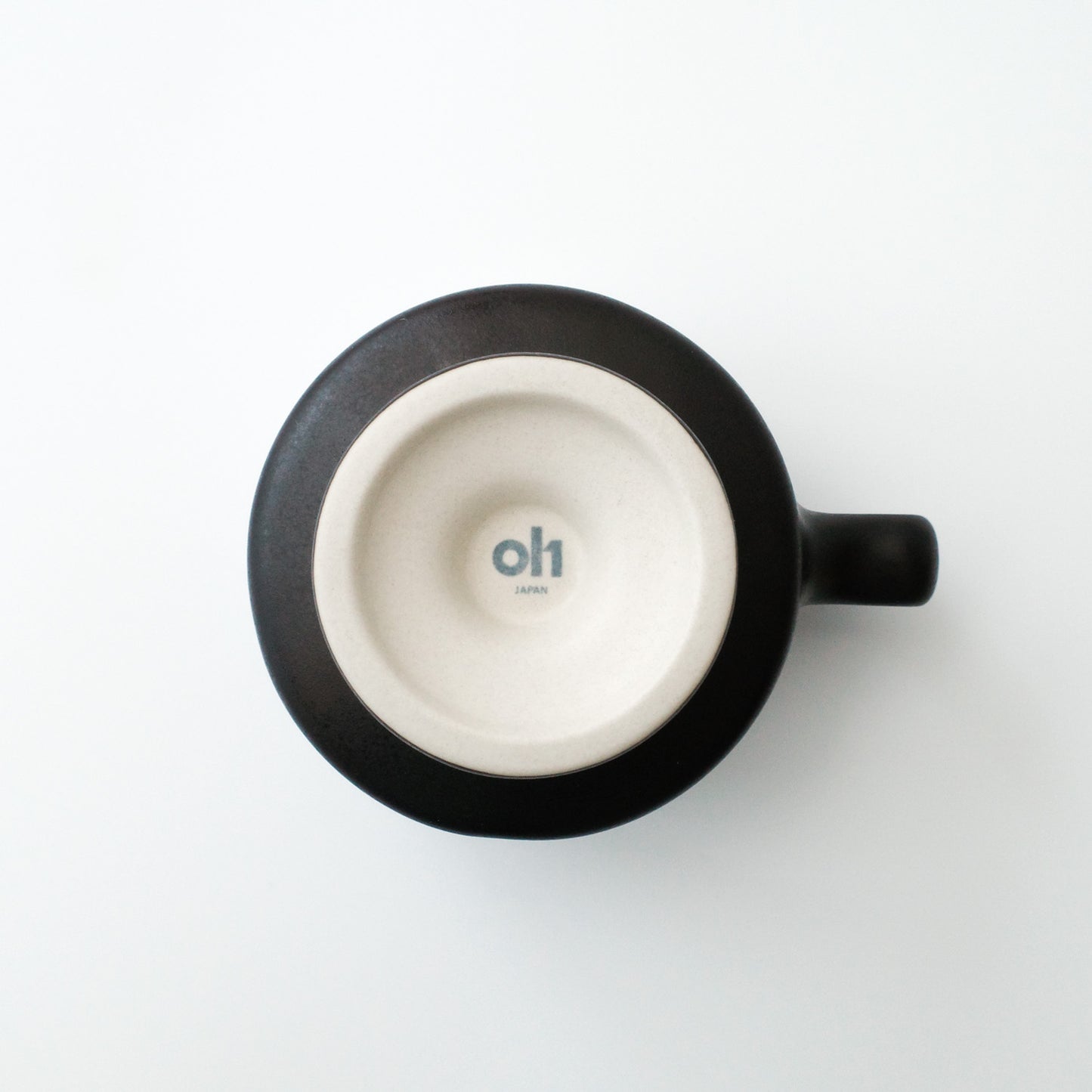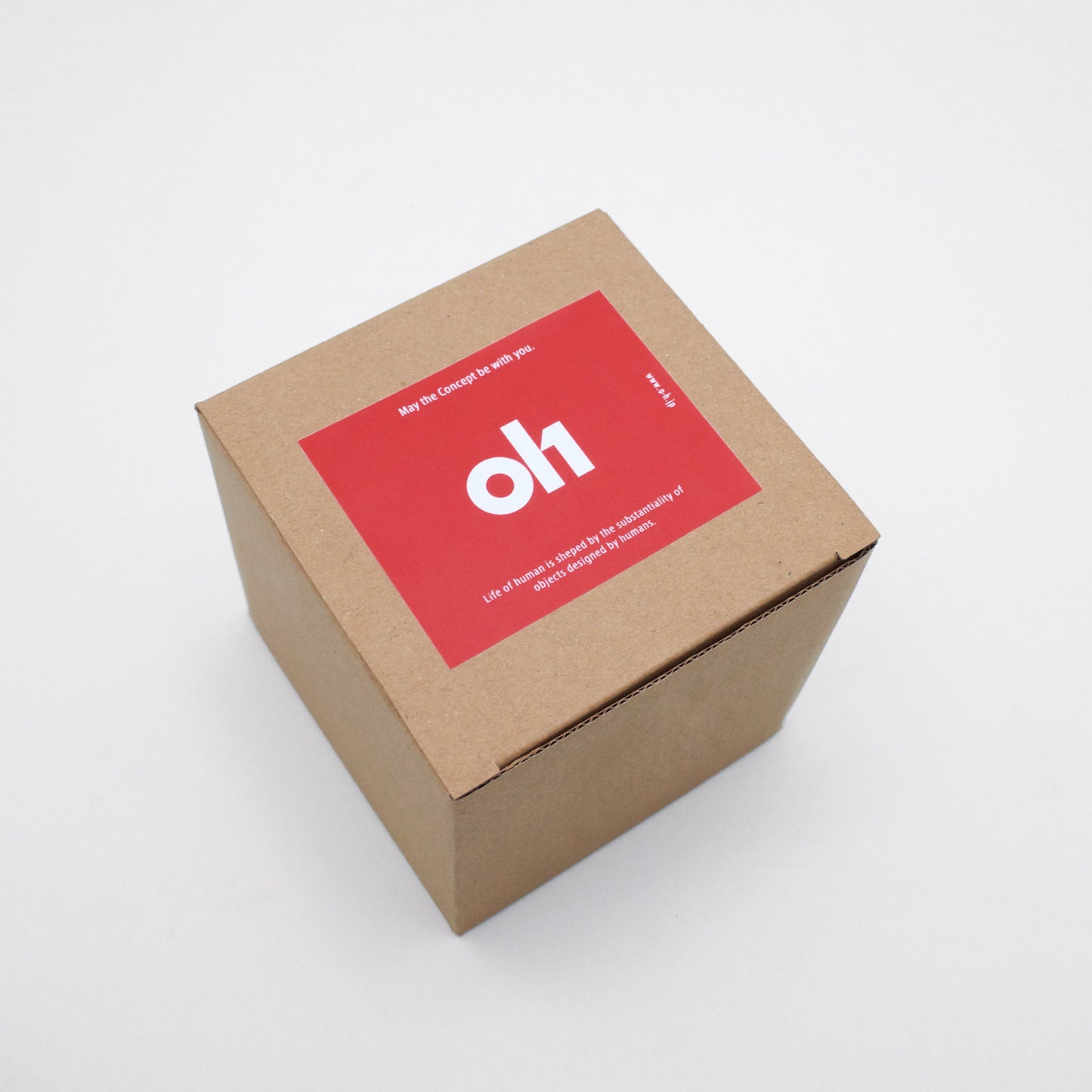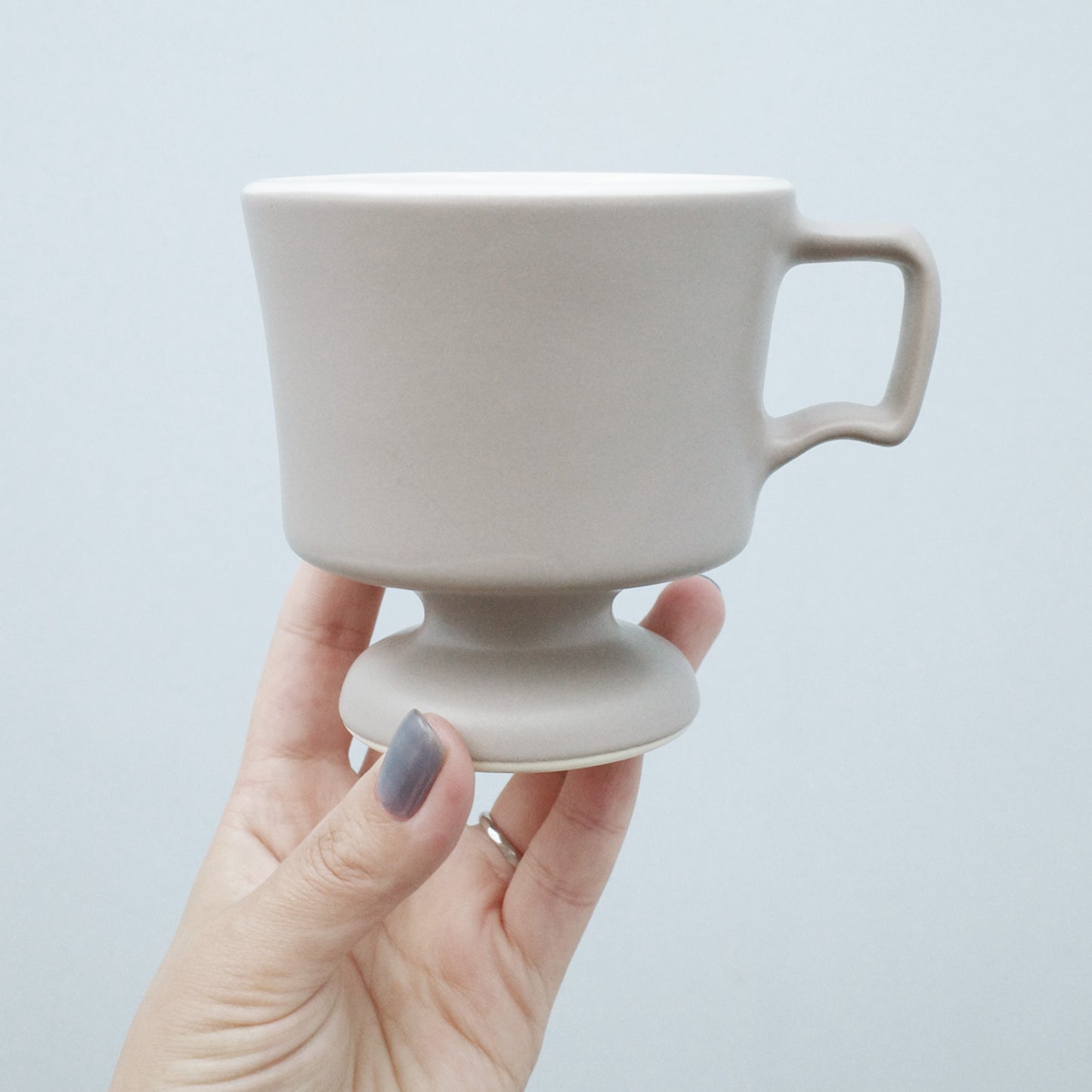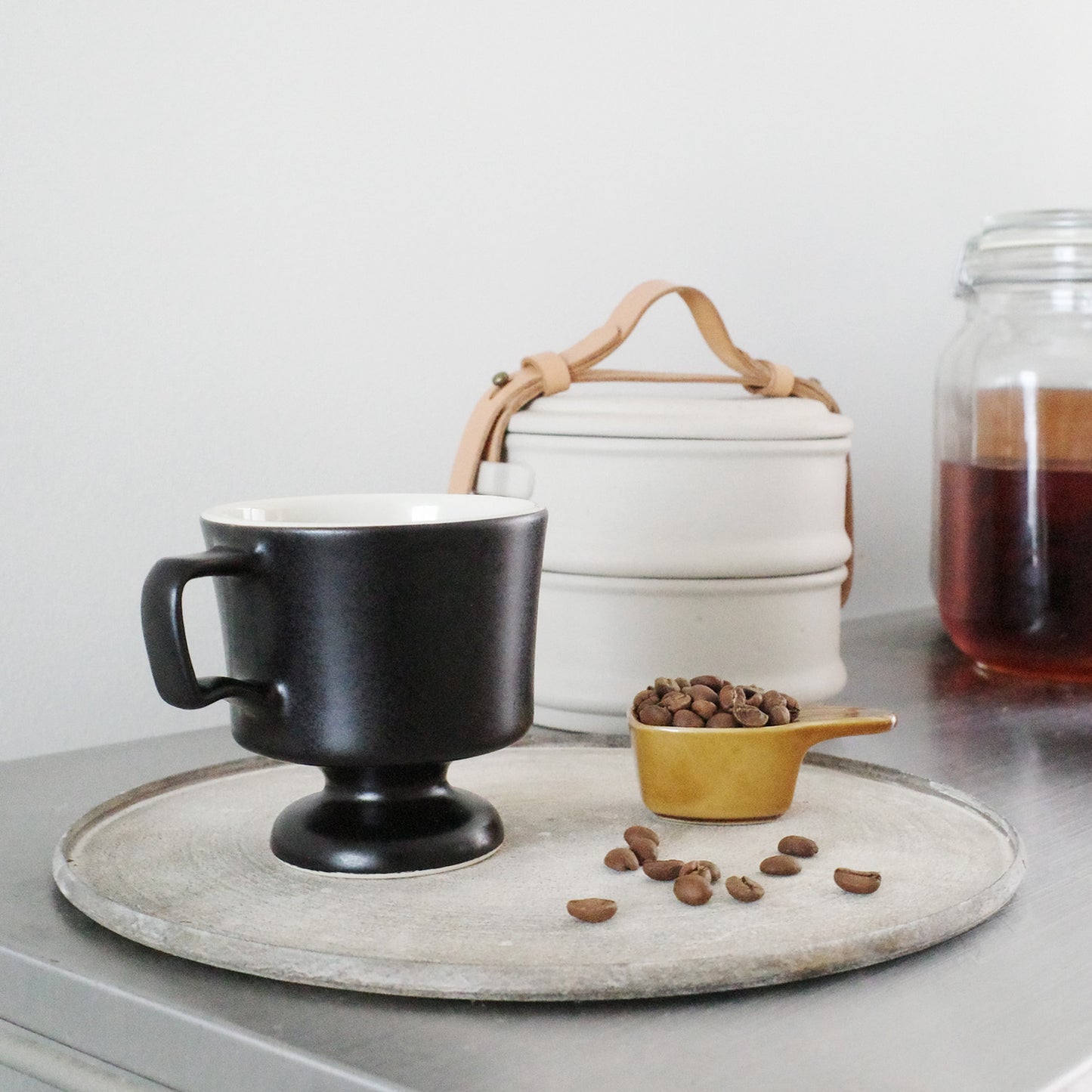 今日は前回のブログの後編。ohのオリジナル新商品「あのボウル」が順調にいけば、月末から12月初旬位に登場です。シリアルボウル、スープボウル、サラダボウル、フルーツボウル、おかずの鉢、ラーメン小分け用の鉢、鍋用のすいとんにと、マルチに使えるボウル。前編を読んでない方はぜひそこからスタートしてみてくださいね。

今日は前回のブログの後編。ohのオリジナル新商品「あのボウル」が順調にいけば、月末から12月初旬位に登場です。シリアルボウル、スープボウル、サラダボウル、フルーツボウル、おかずの鉢、ラーメン小分け用の鉢、鍋用のすいとんにと、マルチに使えるボウル。前編を読んでない方はぜひそこからスタートしてみてくださいね。

ohの「あのオーバルプレート」はサイズが5種類。同じ食べ物を使ってサイズ比較をしてみました。今回は使ったのは、ミスドのフレンチクルーラー。オーバルプレートの各サイズを、数値ではなく写真を使って直感的にお伝えできればと。過去にインスタグラムにアップした写真もご紹介します。

ohの「あのオーバルプレート」はサイズが5種類。同じ食べ物を使ってサイズ比較をしてみました。今回は使ったのは、ミスドのフレンチクルーラー。オーバルプレートの各サイズを、数値ではなく写真を使って直感的にお伝えできればと。過去にインスタグラムにアップした写真もご紹介します。

もうすぐohのオリジナル新商品「あのボウル」がやってきます。ご飯から一品料理、スープにまで、マルチに使えるボウル。実はプロダクトの元となる原型を発見してから、5年が経とうとしています。今回は「あのボウル」の開発秘話を、前編・後編の2回に渡り、お届けします。

もうすぐohのオリジナル新商品「あのボウル」がやってきます。ご飯から一品料理、スープにまで、マルチに使えるボウル。実はプロダクトの元となる原型を発見してから、5年が経とうとしています。今回は「あのボウル」の開発秘話を、前編・後編の2回に渡り、お届けします。